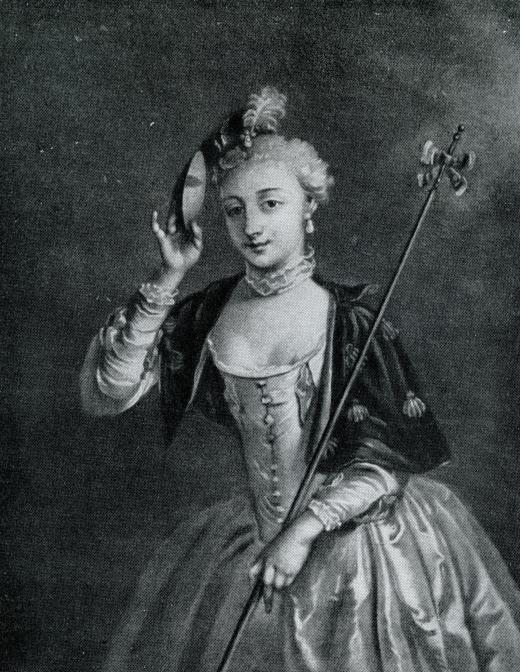 A pompadour is a hairstyle that features a high, rounded slope, and is created by combing the hair under itself to create volume. The hairstyle is named after King Louis XV of France's chief mistress, Madame de Pompadour, who wore wigs featuring voluminous hair at the front framed by ringlets. In North America, the pompadour hairstyle was a popular part of 1950s rockabilly culture, and was sported by such musicians as Elvis Presley, Jerry Lee Louis, and Johnny Cash.
During the late 1980s and early 1990s, the pompadour was often worn by women with long, curly hair such as Julia Louis-Dreyfus, who starred in the hit sitcom, Seinfeld. The "reverse pompadour" was also made popular for a brief period by Mike Score of the pop group Flock of Seagulls, who wore his hair curled under at the sides and straight at the front. The pompadour made a style comeback during the new millennium as part of an overall revival of punk rock fashion. It received a slight style update and re-emerged as the "half up" hairstyle, featuring a slope at the front and edgier, straighter locks at the sides. Celebrities such as Beyonce, Paris Hilton, and Pink were all seen sporting the half-up style during the early 2000s.
The hairstyling procedure for creating a pompadour varies depending on which era one is trying to pattern his or her pompadour after. To create a 1950s rockabilly style, first ensure that the hair at the front of the forehead is longer than the hair at the sides. Rub pomade or another type of hair cream or wax into the palms of the hands and slick the hair back using the fingertips. Brush the hair at the sides toward the back of the head using a fine-tooth comb, and finish by coming the hair at the front of the head back and under, to create a rounded, bubble shape.
To create a modern-day women's pompadour, first straighten the hair with a flat iron. Next, hold bangs up in the air with one hand and tease the hair underneath the bangs using a comb in the other hand. Secure the bangs to the crown of the head using a hair clip or bobby pins, and smooth stray strands over the top using the fingertips and a light mist of hairspray.


By: Juulijs

The pompadour hairstyle was named after Madame de Pompadour, who wore wigs featuring voluminous hair at the front framed by ringlets.