Sugar scrubs are exfoliating treatments that help to soften the skin and restore a healthy glow. The technique can be used as both a facial scrub and a body scrub. While it is possible to purchase commercial products for this type of skin care, anyone can prepare a simple sugar scrub formula at home.
To make your own exfoliating scrub at home, only a few simple ingredients are required. Begin with white cane sugar; this ingredient can be purchased in any local supermarket. Add some type of vegetable glycerin to the sugar in order to create a paste that softens the granules of the sugar without melting them entirely. If glycerin is not available, it is also possible to use such substitutes as coconut or avocado oil.
In order to infuse the sugar scrub with additional nutrients, consider adding a little aloe vera juice to the recipe. The aloe vera is great for moisturizing the skin as well as promoting general healing to the top layer of the epidermis. Vitamin C crystals from the health food store will also add some kick to the recipe, both in terms of aroma and in the nutrient content.
To this basic sugar scrub recipe, feel free to add other elements that will make the product more enjoyable in terms of fragrance. Using a drop of two of scented oils will help enhance the subtle smell from the Vitamin C crystals; for a relaxing scent try adding some lavender or rose oil to your scrub.
Once all the ingredients are mixed, apply a thin layer to the skin. The effect will be somewhat similar to applying a mud pack or other skin treatment. Massage the sugar scrub into the skin gently and then leave in place for three to five minutes. The slightly grainy texture will help to remove dead skin cells, leaving behind healthy glowing skin. Many people also report a feeling of the skin tightening slightly as a result of the treatment.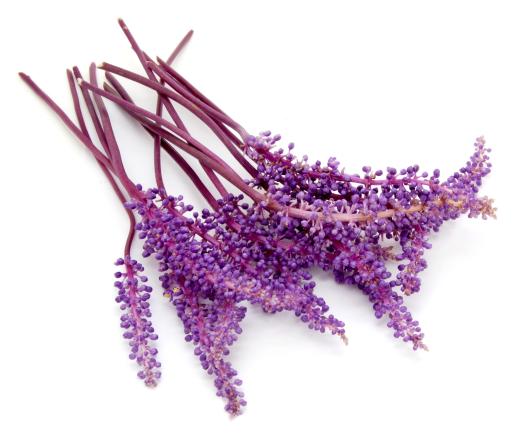 While many people use this simple sugar compound as a face scrub, the product can be applied to any area of skin desired. The exfoliating compound can be used to help soften the skin on elbows and knees, or give a healthy glow to the legs. Because the sugar scrub takes so little time to prepare, it is easy to mix a fresh batch shortly before application.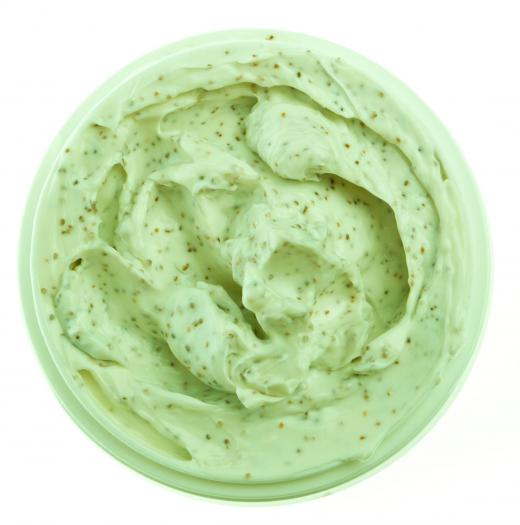 For people who prefer to use a commercial product, it is possible to purchase sugar scrub agents at many local retail outlets. In addition, many online stores that carry beauty and skin care products will offer at least one sugar scrub product for sale.
AS FEATURED ON:
AS FEATURED ON:







By: HLPhoto

Brown sugar, which can be used to make a sugar scrub.

By: Jiri Hera

A sugar scrub.

By: Kimberly Reinick

Lavender is a popular addition to scrub products due to its pleasant, relaxing scent.

By: kubais

Scrubs should be suited to a person's specific skin type.

By: tashka2000

Avocado oil can replace glycerin in a homemade sugar scrub.