How Can I Get Rid of Female Sideburns?
Female facial hair is an embarrassing problem for many women, but it can be rather simple to get rid of. Although some women may want to reach for the razor to remove their facial hair, most experts agree that shaving is not the best way to get rid of female side burns. Instead, some women can bleach their facial hair, making it less noticeable. Facial wax and chemicals can also help remove female sideburns. Electrolysis and laser hair removal, on the other hand, offers a more permanent solution to female facial hair.
Shaving is one of the most common methods of facial hair removal for men. Women, however, are not usually advised to shave their facial hair. If a razor is used on the sideburns, they could start to feel rough or coarse as they grow back.
Bleaching facial hair does not actually remove it, but it does make the sideburns much less noticeable. This procedure is relatively inexpensive, and most women can do it at home with special face-bleaching cream that can be purchased in most large chain stores. It is applied to the noticeable facial hair and left on for a short period of time before being rinsed off. Women with sensitive skin should not use bleaching cream, since it can be irritating.
A mild depilatory creams may also be used to remove facial hair. While many depilatories formulated for use on body hair may be too harsh, some are specially designed for hair on the delicate skin of the face. Unlike bleaching creams, depilatory creams completely remove the hair. This method can also irritate sensitive skin, however.
Some women may also wax their sideburns. This method of facial hair removal can be painful, but it removes the hair for a few weeks. It may also cause a small amount of redness and swelling. Hot body wax should not be used on the face, though. Wax strips formulated for facial hair should be used instead.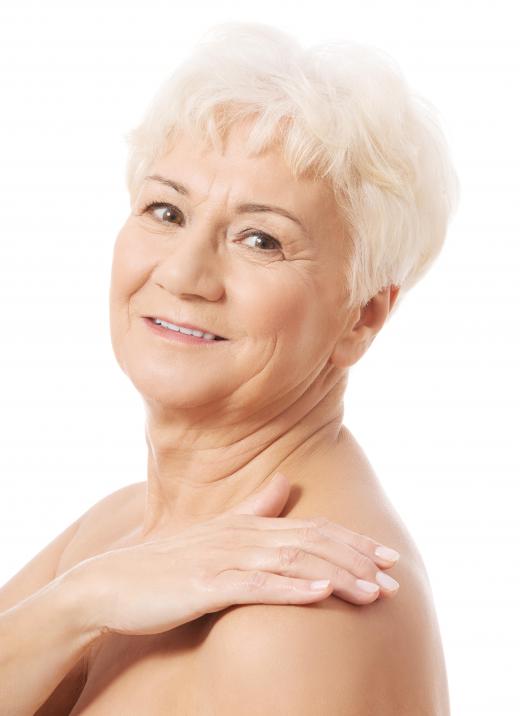 Electrolysis is more expensive than other types of female facial hair removal, but the results are usually permanent. This type of hair removal procedure kills the hair's follicle, preventing it from growing back. It can be a little painful, however, and it often takes several sessions to remove most of a woman's sideburns.
Laser hair removal is another possible solution for female sideburns. It typically lasts a very long time, and it usually requires fewer sessions than electrolysis, although it's not always permanent. Typically, this procedure will work better on women with dark hair.
AS FEATURED ON:
AS FEATURED ON:







By: carol_anne

Electrolysis offers permanent hair removal but is an expensive option.

By: tcey

Waxing is a less expensive option for longer lasting hair removal.

By: Piotr Marcinski

Laser hair removal is one way to remove female sideburns.

By: eAlisa

Cream depilatories are considered to be ideal for removing unwanted hair on the face.

By: spotmatikphoto

Laser epilators are often used on unwanted facial hair.