What does "Dressy Casual" Mean?
Dressy casual is one of those terms often seen on invitations, but which many people are confused about — in part because not all experts agree on what type of clothing is included. This type of clothing is sometimes confused with business casual or just casual attire as well, but there are a few differences. For women, dressy casual usually includes a dress, or a blouse and skirt or dressy slacks. Men's dressy casual attire can include a sport coat, button-down shirt, and trousers.
Women's Clothing
Women in nice slacks and a blouse fit the dressy casual bill, but they can also wear dresses, skirts and blouses, slacks and a pretty sweater, or less formal suits. Most office wear can be dressed up with a scarf, an attractive pin, or by taking off a jacket and wearing a skirt and blouse combo. Adding a colored silk blouse and a high heel shoe could move the outfit from office to dressy.
Fabrics worn for a dressy casual event tend to be richer than business attire, but not so luxurious as to push the outfit into semi-formal or formal attire. Daytime fabrics, like brushed cotton, chiffon, and linen, can be a good choice, but the outfit should be accessorized so that it doesn't become too casual. Dress lengths tend to vary, although shorter lengths are common; the nature of the event should be considered, but knee-length or just above is usually perfectly acceptable.
<! -- photo: happy girlfriends toasting -->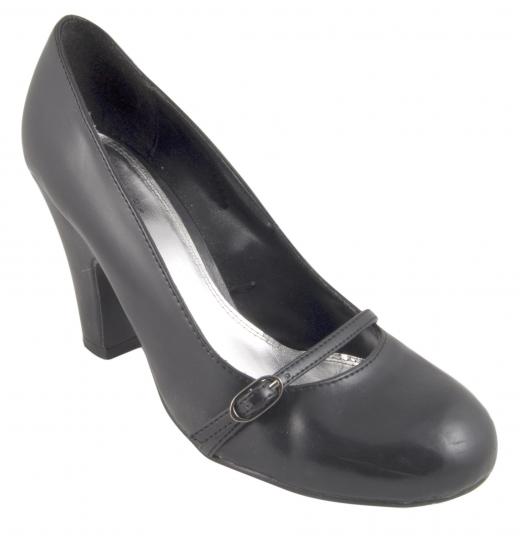 Shoes for women should be either semi-dressy heels or flats, and patent leather or metallics are usually a good choice to dress up an outfit. Jewelry should be well-coordinated with the clothing; any type of metal, semi-precious stones, or well-made costume jewelry can work well with a dressy casual outfit. Excessive and overly dramatic pieces should be avoided since they can look too showy.
Men's Clothing
For men, this category of dress typically means slacks, a shirt with a collar, and a sport coat. At slightly more casual events, a button-down shirt without a jacket could be worn, although it's a good idea to bring along a jacket just in case it's needed. In most cases, a tie is also not required, but wearing one would not necessarily make a man look too formal. As with the jacket, bringing along a tie to a dressy casual event can save embarrassment if it is expected, as it is at some restaurants. Sweaters, including cardigans, pullovers, and sweater vests, also fit the dressy casual bill, and can be worn under a sport coat if the weather is cool.
<! -- photo: smiling man -->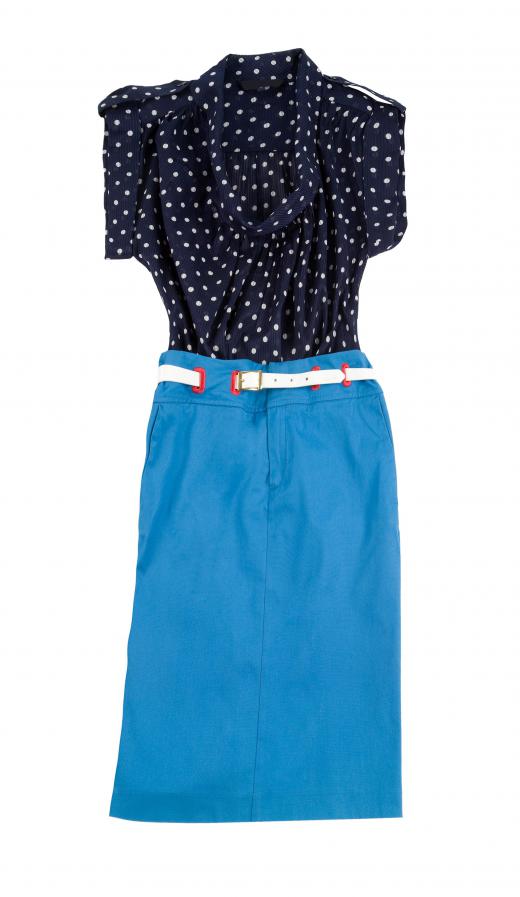 Shoes for men include simple loafers or other casual leather shoes, similar to those that might be worn with business attire. Some men do wear boat shoes, but this may be a little too casual, depending on the event. Trouser socks should also be worn, preferably in a color close to that of the slacks.
Dressy Casual vs. Business Casual
Dressy casual clothing is not all that different from what is typically described as business casual, but has a bit more informality. For men, the look is very similar, although the clothing might be more conservative for a business casual event. Women's clothing tends to be a little more dressed up; a nice top and skirt might be worn instead of a suit, for example. A woman might also wear more jewelry than she would for business casual.
What Not to Wear
Possibly the safest way to dress appropriately is to avoid certain items. Even though some people might consider fancy jeans as dressy casual, others don't, so avoiding jeans is a good idea. Other things that ought to be skipped are shorts of most kinds, t-shirts, informal short sleeve shirts, and very casual shoes like flip-flops. It is also possible to be too dressy; men shouldn't wear three piece suits or tuxes, and women should avoid cocktail dresses or formal gowns.
Video
AS FEATURED ON:
AS FEATURED ON:







By: Todd Henderson

A man in dressy casual attire.

By: aetherial

A woman in a work-appropriate dress.

By: lloyd fudge

A black, high-heeled shoe.

By: elen_studio

Costume jewelry can enhance a dressy causal outfit.

By: lalouetto

Skirts and patterned blouses are often categorized as "dressy casual" attire.

By: Sandor Kacso

Some high heels fit the description of "dressy casual" for women.