How Often Should I get a Manicure and Pedicure?
A manicure and pedicure can be a rare treat a few times a year, or it can be part of a regular beauty routine. If you do get professional nail care, you will need to schedule regular salon visits for upkeep. Depending on the type of manicure pedicure you choose, you can expect to make these appointments one to four times per month on average. Natural nails generally require less maintenance than artificial ones. Other determining factors include your nail growth rate and whether you have any special hand or foot care needs that a regular manicure and pedicure will help.
Pedicures
A pedicure generally lasts longer than a manicure, and you can usually get a basic one about once or twice per month. Pedicures normally require less maintenance if your feet are not regularly exposed to the elements or to rough treatment. If you are prone to calluses or dry skin, more frequent pedicures about three times a month can help with these common problems.
Manicures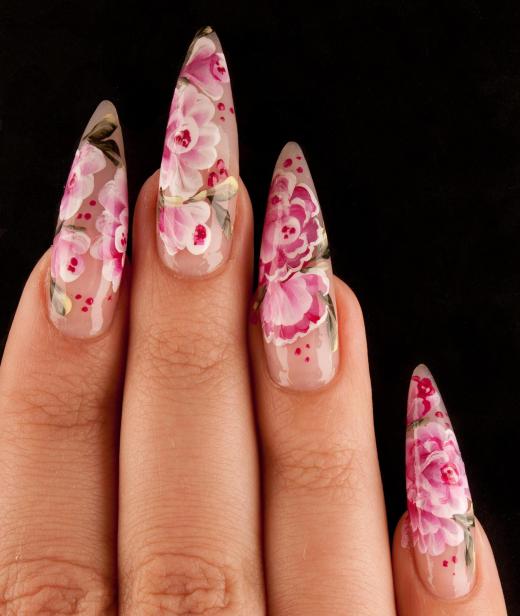 The amount of time between manicures depends on how quickly your nails grow and your daily activities. If your nails grow slowly, you can generally get a manicure every two to three weeks. More frequent manicures can maintain your nails' appearance if your job or hobbies expose your hands to water, clay, or other substances that dry out your hands and nails.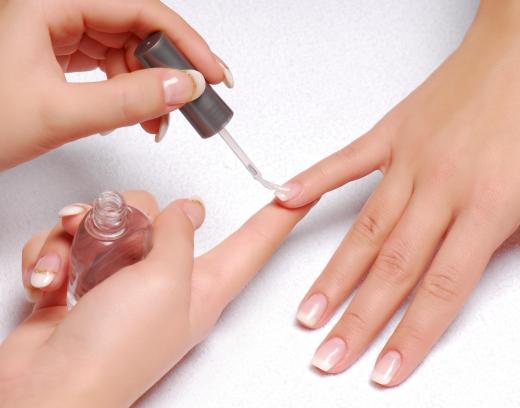 If your nails grow quickly and you work with your hands frequently, a manicure every seven to ten days can keep them healthy and attractive. A basic coat of nail polish needs to be touched up about once per week on average. Darker polish colors are sometimes more prone to chipping or fading, so you may need to have a touch-up twice per week in this case. Light colors allow you to go longer between manicures, and you can often apply a clear protective topcoat every few days to maintain this basic manicure. A nail polish pen or a bottle of the same color are also convenient tools for touching up a manicure in between salon visits.
Nail Length and Shapes
The length and shape of your nails will also impact how often you should get a manicure and pedicure. Keeping your nails longer requires regular manicures to keep them filed and shaped nicely. Those who work in professional settings may also need to get their nails done more often than others, to look polished and put together. If you file your own nails down at home and just need the manicure or pedicure for color, then you can often extend your time between treatments.
Your manicurist will also ask you which specific shape you like for your nails, such as rounded, square, or oval. Some shapes can weaken the nails slightly and make them more vulnerable to breakage. Oval shaped nails are particularly prone to this, while squoval, or square with oval edges, is one of the strongest. If you wear your nails in a style that is prone to damage, then you may need to have them reshaped about once every two weeks.
Nail Designs and Artificial Nails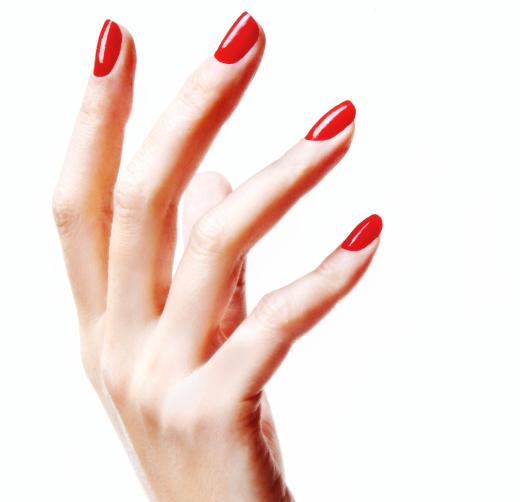 You normally have a range of manicure and pedicure options to request at most salons. These include painted nail designs, acrylic nail tips, or sculpted artificial gel nails. Each of these manicures requires more frequent maintenance than natural nails. Nails painted with intricate designs can chip more easily, tips can loosen, and gel nails need to be touched up as your nails grow out. One popular example is the French manicure, which needs to be touched up about once per week. A weekly touch-up is often needed for manicures other than the most basic type, provided they do not crack or experience any other damage beyond normal wear and tear.
AS FEATURED ON:
AS FEATURED ON:







By: Valua Vitaly

A person with a pedicure.

A manicure done with artificial nails.

By: Valua Vitaly

A woman getting a manicure.

By: Couperfield

A manicurist giving a person a paraffin wax treatment.

By: Yuri Arcurs

A woman getting a pedicure.

By: cardiae

A woman with gel nails.

By: Antonio Gravante

Gel nails curing under a UV light.

By: Valua Vitaly

Some people only get manicures and pedicures as a rare treat, others get them routinely.

By: Nobilior

A pedicure lasts up to a month.

By: terex

Filing your nails at home means you can wait longer between treatments.