How Do I Choose the Best Blazer Buttons?
Choosing the best blazer buttons is largely a matter of personal style. Finding buttons that match your blazer or replace the originals may be the easiest thing to do, but there are a wide variety of choices available that can make your blazer unique or stylized. Most buttons come in sets, but mixing and matching buttons on the jacket front and the cuffs is always an option.
The blazer originated with the boating industry, and many of the buttons that come with blazers reflect that in their appearance and style. They are very similar in appearance to jackets worn by sea-faring branches of the military. This is why many blazers come with metal buttons, although there are a variety of other types available.
If you want to replace the blazer buttons with ones that originally came with the jacket, contacting the manufacturer is the best option. The manufacturer may sell a replacement set. Otherwise, fabric and craft stores sell many buttons, including those considered standard buttons for blazers.
For those who want to have more variety, many different metal blazer buttons are available. Brass is a common choice, and it goes well with blue blazers. Gold and silver are also common choices. Pewter, nickel, and sterling silver also go well with blazers.
Other materials can be used as well, and offer a distinctive and often more casual feel to a blazer. Ivory, seashell, and bone buttons can give your blazer a tropical or native feel. Denim or embroidered buttons can give the jacket a rustic, down-home look.
Regardless of the material you choose, the quality of the buttons is also important. Quality is easier to tell with some of the metal blazer buttons, but others, such as ivory or denim, have clasps that aren't necessarily made of the same material. Be sure that the clasps for these buttons are durable or easy to replace, and some materials are delicate and can break easily if mishandled.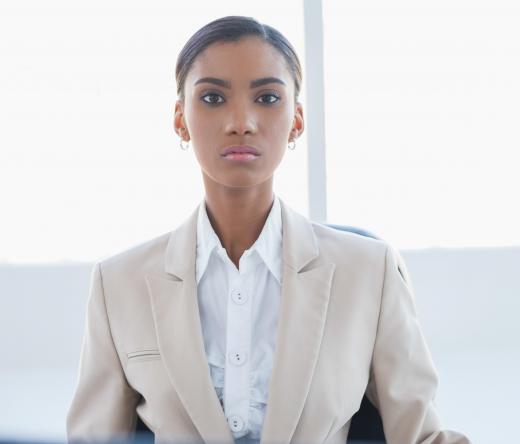 Another common feature of blazer buttons is a monogram, and can be made with your initials or a special insignia. Many clubs that have a blazer as their uniform use these types of buttons, and you can have one made for practically any situation. These blazer buttons can make a great gift to someone for a special occasion, such as a wedding, graduation, or birthday.
AS FEATURED ON:
AS FEATURED ON:







By: Alexandra Karamyshev

Blazer buttons can be replaced by contacting the manufacturer and inquiring about the original buttons.

By: tuja66

Buttons come in many styles.

By: lightwavemedia

To replace a blazer's buttons with the original type, call the manufacturer.