How Do I Choose the Best Body Wash for Men?
Some factors to consider when choosing body wash for men include price, skin type, fragrance, and texture of the wash. You might be limited to what is available at your local store, although you can also order online. If you don't have any skin conditions or sensitivities which may warrant buying specialized products, choosing a body wash for men is really a matter of personal preference and your own individual tastes.
One issues you should consider when choosing a body wash for men is your budget. Although most options are highly affordable, there are designer brands that can be more expensive. If you have a brand you are partial to, you might have to pay more money to get the type you want. If you don't have any particular brand that you are interested in, your options are much broader and you can probably save a lot of money by going with a less expensive option.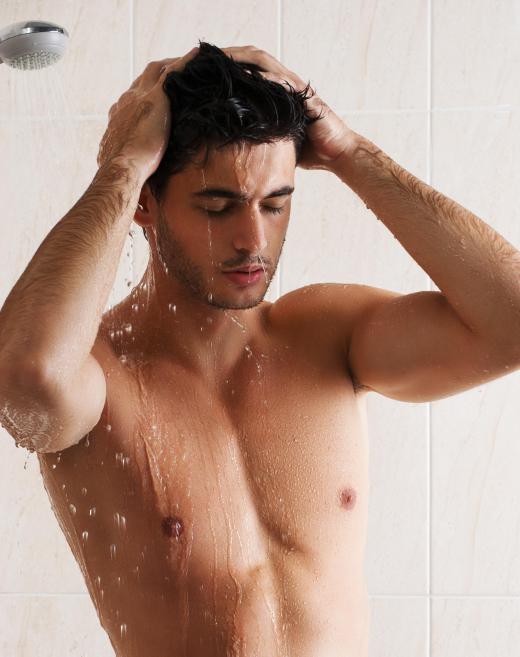 If you want a specific fragrance, such as one designed after your favorite cologne, this may also cost more. In some cases, you can purchase gift sets or get discounts for buying both the cologne, body wash, and other items in the same line of products. If you are not sure if the body wash is the same fragrance you are looking for, ask if they offer samples so you can see if it works for your needs.
When browsing through less expensive options, you can usually sample the fragrances right from the bottle in stores, which will allow you to choose the scents you enjoy. You can also go through stores and compare prices, and see which items have other products with the same fragrances. For instance, some body washes have coordinating shampoos, conditioners, and other items.
Another important aspect you should consider when choosing body wash for men is your skin type. If you have acne-prone skin or other conditions, there are products available that can help. Some body wash contains benzoyl peroxide or salicylic acid to dry pimples and other disorders. You can also choose body wash for men that is made for those with sensitive skin. This is important to consider if you are prone to itching or breakouts when using certain skincare products. It's also a good idea to check for an allergic reaction when using a new body wash for men. Symptoms can include itching, redness, hives, or swelling.
AS FEATURED ON:
AS FEATURED ON:







By: Iurii Sokolov

The best body wash for men will vary depending on the individual's skin type.

By: starush

Intense itchiness after the application of body wash may be indicative of an allergic reaction.

By: uwimages

Symptoms of an allergic reaction to body wash may include hives.