How Do I Choose the Best Curly Hair Haircuts?
Choosing curly hair haircuts can be difficult for some women, especially if they have very curly hair. Long curly hair haircuts are usually recommended, but very short hair cuts may also be attractive on some people with naturally curly hair. Layers are usually a good option for many curly hair haircuts. Short layered bangs, on the other hand, are not typically recommended, since they can become frizzy. You may want to look through pictures of haircuts for curly hair and consult your stylist before choosing a haircut.
Medium to long curly hair haircuts typically look better than short cuts. The hair should be at least past the shoulders. This will help eliminate the frizz that often accompanies short curly hair. Since naturally curly hair tends to be much thicker and heavier than straight hair, however, some women may find that long curly hair can be very uncomfortable.
An experienced stylist will often help you choose some short curly haircuts that will look good on you. Women with short curly hair, however, often have a problem with their hair becoming frizzy. If you prefer short hair and you have very curly hair, you may want to opt for a style that is cropped close to the scalp. If you have wavy locks, a long bob may also look good on you, especially if it is layered.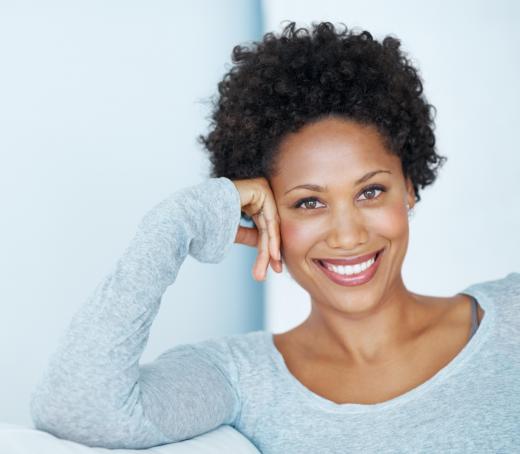 Layers are usually recommended for many curly hair haircuts. Long layers can help remove weight at the bottom of the hair, resulting in a more comfortable style. They can also prevent a curly hairstyle from becoming flat at the top of the head and bushy at the tips of the hair. People with thick or tight curls, however, are typically advised to avoid layers altogether.
Bangs are generally considered a bad idea when cutting curly hair. Instead of hanging on the forehead, they tend to become frizzy and stick out. If you are set on having bangs, your stylist may recommend long side swept bangs, which can look very attractive on people with wavy hair.
One of the best places to find different types of curly haircuts is a book of hairstyles. These can often be found in the waiting area of your favorite salon. After flipping through some of these books, you can ask your stylist for advice. She will usually know which type of haircut will look best, depending on your hair texture and facial features.
AS FEATURED ON:
AS FEATURED ON:







Man with curly hair.

Woman with curly hair.

By: javiindy

Long curly hair haircuts may help eliminate frizz that accompanies short curly hair.