How do I Choose the Best Deep Conditioner?
The best deep conditioner is generally devoid of silicones, waxes and drying alcohols while rife with humectants and hydrating ingredients, mostly from natural plant sources. Light proteins, such as wheat protein, soy protein or silk amino acids, are often in high-caliber deep conditioners in small measures because they enable the hair to absorb moisture better. Hard proteins like animal proteins and keratin are often not recommended by most beauticians because they can dry out hair strands. A true deep conditioner will not simply sit on the outside of the hair shaft, but will possess molecules small enough to penetrate to the cortex.
Effective humectants for deep conditioners include honey, propylene glycol and glycerin. Moisturizing alcohols like cetearyl, lauryl or myristyl also appear in these products. Moisturizing alcohols are fatty alcohols and do not dry out hair in the same way as isopropyl alcohol or propyl alcohol, which should generally be avoided, according to beauticians. Hydrating ingredients such as aloe vera, wheat germ, palm oil and olive oil are often staples in the best deep conditioner.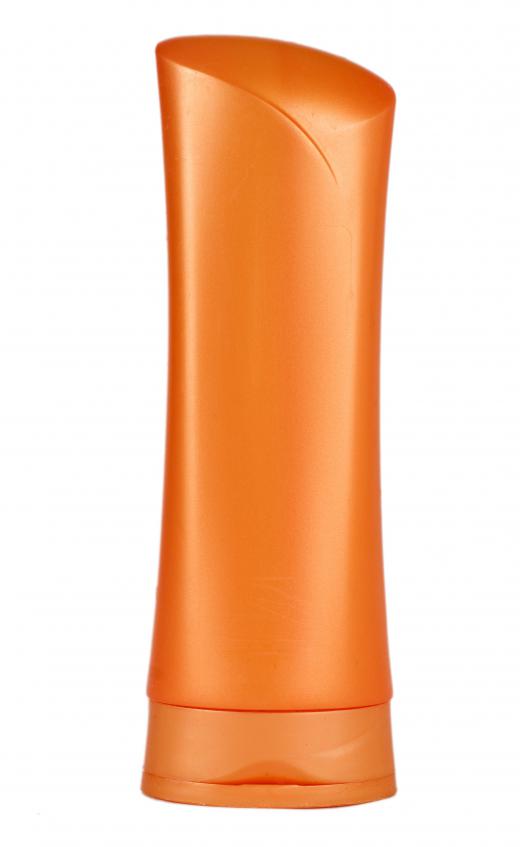 Cyclomethicone and dimethicone are two of the most common silicones found in ineffective deep conditioners. Silicones are often avoided by seekers of moisturized hair because they coat the hair cuticle, thereby creating a smooth, shiny appearance that suggests healthy, moisturized hair. No moisture can penetrate the shield of silicones, however. Scientifically, the molecules of cyclomethicone and dimethicone are too large to be absorbed by the hair; instead, they sit on top of the hair strand, generally blocking the penetration of water and other ingredients. The same is true for waxes like petrolatum and mineral oil, which are widespread in conditioners, yet lack the ability to penetrate.
The best deep conditioner has ingredients that are hydrolyzed. Hydrolyzed ingredients are those in which the molecules have been mechanically broken down to a micro-size that can be absorbed deep in the hair strand. Most daily leave-in or rinse-out conditioners do not fully penetrate the hair shaft. They are designed to work quickly by coating the hair and relieving tangles until the next day's wash. A deep conditioner, generally designed for weekly use, will need 15 to 20 minutes to penetrate and require a form of heat for maximum moisture.
Heat sources, whether plastic wraps heated by body temperature, electric heating caps, bonnet dryers or steamers, often are used in combination with deep conditioners to encourage maximum penetration and effectiveness. Deep conditioners are generally used on freshly washed hair that has been air-dried or towel-dried lightly. Using deep conditioners on unwashed hair, however, is effective for some, provided the hair is not overly dirty and is washed immediately after conditioning. The best deep conditioners rinse clean, leaving behind no build-up or artificial shine enhancers.
AS FEATURED ON:
AS FEATURED ON:







By: Irina Brinza

A bottle of deep conditioner.

By: uckyo

Palm oil provides hydration for some of the best deep conditioners.

By: esp2k

Deep conditioners are most frequently used on freshly washed hair.

By: margo555

Olive oil is a key ingredient in both purchased and homemade deep conditioners.

By: womue

Wheat protein helps hair absorb moisture to provide better deep conditioning.