How Do I Choose the Best DMAE Cream? (with pictures)
Dimethylaminoethanol (DMAE) is a naturally occurring compound found in salmon and other foods. Some studies suggest that applying DMAE topically can reduce the appearance of sagging skin and wrinkles, improve firmness, and brighten skin tone, all leading to a more youthful appearance. Since DMAE creams can be costly, it is important to do your research and select a DMAE cream that provides an effective amount of the substance. You should also search for creams that are affordable to use long-term, have been tried and tested, and offer a money back guarantee.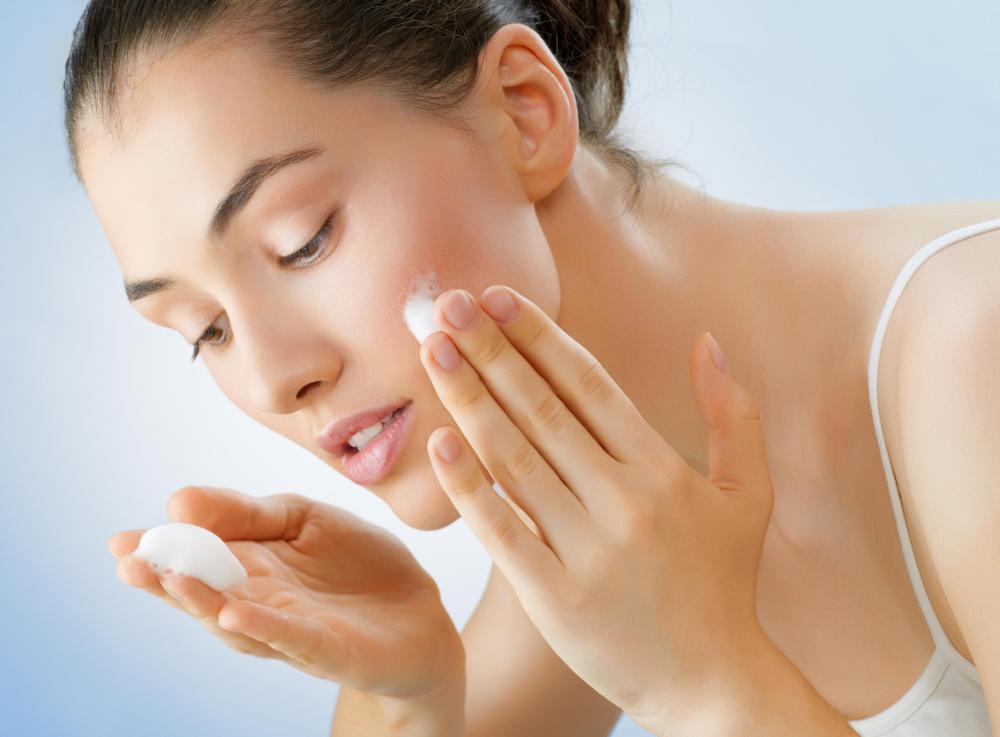 A DMAE cream will only be effective if it contains the right concentration of the key ingredient. The concentration is typically provided in a product's list of active ingredients as a percentage. As of 2011, there is little research detailing the efficacy of varying concentrations of DMAE applied topically. To find the right concentration, start with a DMAE cream containing a concentration between 1% and 3% DMAE. If you don't notice any results in 30 days, you can switch to a product with a higher concentration.
If you decide to switch to a DMAE cream of a higher concentration, pay close attention to your skin for signs of irritation. These can include redness, peeling, itching, or an excessively tight sensation. If you notice any of these, stop using the product immediately and switch to a lower concentration. You should also check the list of ingredients, both active and inactive, for substances that you're allergic to, since these might be responsible for the reaction.
If you're happy with the effects of topical DMAE and plan on using it for the long term, you should find a product that you can afford to purchase for years to come. DMAE face creams typically cost more than other types of anti-aging creams and their effects wear off once you stop using them. To save money, you can make your own DMAE cream by adding liquid DMAE, or DMAE powder dissolved in water, to your favorite lotion. Liquid and powder DMAE are available at some health food and supplement stores.
To ensure that you're purchasing a safe DMAE cream, buy products that are manufactured by well known and trusted brands. You should also look for products that have been clinically proven to work or heavily reviewed online or in magazines and medical journals. It is generally a good idea to avoid products from unknown brands and products that haven't been reviewed, since you have no way of gauging the efficacy or safety of those products.
Some brands offer samples of their DMAE creams at low costs or for free. Using samples can allow you to try multiple products without spending a lot of money. When choosing samples, look for amounts that last for up to three weeks, so you have enough time to test the products and find out what works for you. Alternatively, select products that provide a money back guarantee to dissatisfied customers. This can enable you to receive a full or partial refund by sending the unused portion of the product back to the manufacturer.
DMAE cream.

DMAE face creams are usually more expensive than other types of anti-aging creams.

A DMAE cream will only be effective if it contains the right concentration of the key ingredients.