How Do I Choose the Best No-Lye Relaxer?
Thick hair that is naturally curly can be difficult to style and manage, making relaxers useful products. While lye relaxers can straighten hair, they can be harsh as the pH of the hair is significantly altered by their use. For hair that is manageable and healthy, choose a no-lye relaxer that will not only straighten your hair, but will also protect, condition, and even encourage growth. Taking your hair texture and condition into consideration is also important.
Many companies that create relaxers for the hair make the statement that their products do not contain any lye, when, in fact, they do. To be sure that you actually select a no-lye relaxer, check for those that have a mixing step requiring where the activator must be stirred by hand with the cream relaxer. Another way to make sure that you are getting a no-lye relaxer is to read the label and be cautious for the term sodium hydroxide, as this tells you the product does contain lye.​
When choosing the best no-lye relaxer, it is important to get a product that is healthy for hair. Lots of products straighten the hair well, but leave it dehydrated and prone to breakage due to mineral residue. Hair that has been chemically processed with no-lye straightening products can be damaged very easily, so it is necessary to get a relaxer that will include a deep conditioning process to replace the moisture that is lost during the process. Several hair relaxers do come fortified with honey and shea butter for the purpose of conditioning and re-moisturizing the hair. Calcium and guanidine hydroxide relaxers are often enriched with olive oil, as it contains strengthening properties that helps the hair to grow.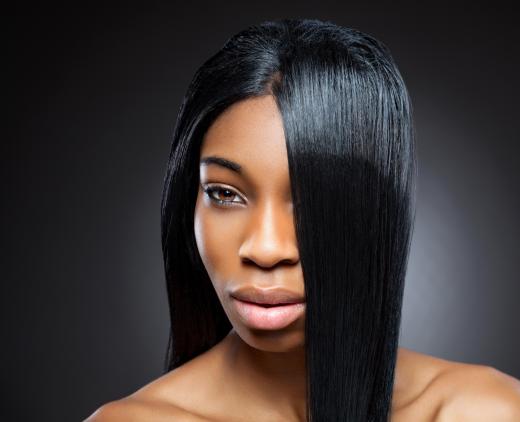 Nobody's hair texture is the same. Your hair type is essential to think about when trying to choose which sort of no-lye relaxer is best for you. This helps to ensure that the product is effective; otherwise the relaxer won't straighten your hair and it will become damaged. In the event that you have hair that is very thick and course, select the product for that type of hair which will usually be the most potent formula available from a specific brand. Some products are designed specifically for scalps that are sensitive, but it is usually recommended by hair specialists to keep away from using chemicals of any kind if the scalp is irritated or if hair is breaking off.​
Individuals who have been professionally trained and licensed in cosmetology can give you recommendations for the best products available for your hair type. These people are experienced and tend to have used a wide selection of hair care products, including no-lye hair relaxers. Although a number of the best no-lye relaxers are available for a safe, do-it-yourself application, to get the ideal outcome from the product, you should have a professional apply the relaxer for you.
AS FEATURED ON:
AS FEATURED ON:







By: Adam Engelhart

Solid lye.

By: and.one

Some pros of a lye relaxer are that it can straighten hair faster than a no-lye relaxer and it does not need to be mixed with an activator.

By: indiraswork

Some no-lye hair relaxers are made specifically for use on naturally curly hair.

By: Valua Vitaly

A neutralizing shampoo is typically used during the process of relaxing the hair.