How Do I Choose the Best Raw Shea Butter?
Shea butter comes from a nut that grows on Shea-Karite trees, which mainly are native to areas of West Africa. Processing the nuts to extract the raw shea butter requires that producers use water or chemicals. Nuts processed with water yield the purest raw shea butter and retain more of the nut's beneficial components. Grade A is the purest raw shea butter, the best choice for consumer uses and, to receive this grade, must be unrefined.
An internationally recognized standard determines the grading of shea butter, with grade A being the highest. The natural raw shea butter that qualifies for a grade A rating is commonly produced by grinding whole nuts into powder. Local producers then boil the powder in water and allow it to cool before collecting the shea butter oil when it rises to the surface of the cooling container.
Sea butter available to consumers typically has to travel from West Africa to retail locations, and transport conditions will affect the characteristics of raw shea butter. Proper handling and storage during the trip help the product maintain its beneficial components and it distinctive nutty aroma. A rancid smell similar to that of old cooking oil might indicate that the exporter allowed the shea butter to melt and become solid more than once, which will affect quality.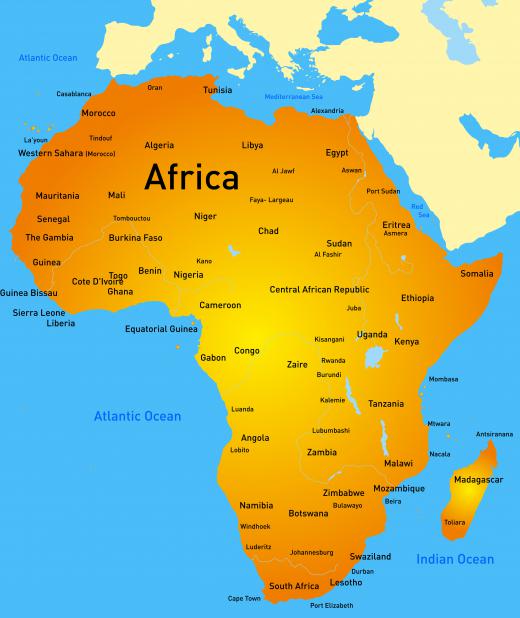 The normal life span of the nutrients in shea butter is about two years. An exporting country that ships raw shea butter might not require an expiration date. In the majority of industrialized Western countries, commercial health and beauty products must have an expiration date. A packed-on date also is desirable but may be harder to find.
Choosing organic raw shea butter is an option for people who want to be certain that the product does not contain harmful pesticides or synthetic chemical fertilizers. In the U.S., an organic label on products also indicates that the source plant for an agricultural crop has not been genetically modified. Raw shea butter imported from West Africa must meet all U.S. standards to have an organic label.
Small landholders or leasees are the main source of African shea butter. Their roles include harvesting the nuts and completing the initial processing before distribution for wholesale packaging. Buying fair trade shea butter gives one the assurance that local producers have received wages at least equal to the minimum wage in their country. Fair trade companies also implement adequate safety measures for workers involved in the production of shea butter.
AS FEATURED ON:
AS FEATURED ON:







By: Elenathewise

The fruit of shea trees is the source of shea butter.

By: Ruslan Olinchuk

Shea butter comes from a nut that is native to west Africa.

By: Africa Studio

Some body lotions contain shea butter, a natural moisturizer that helps soften skin.