How Do I Choose the Best Roll-On Wax?
Choosing the best roll-on wax depends on what area of the body is to be waxed, whether you are a professional, and how much money you are willing to spend. A wide range of choices are available from roll-on wax in drugstore kits to professional systems. Before shopping for roll-on wax, you should determine your specific waxing needs.
For professionals or individuals who wax the majority of their body, the roll-on system needs to provide enough wax for several applications, plenty of fabric strips, and a soothing ointment. The heating system should be built into the kit and not rely on microwaving or boiling since both of these methods can overheat the wax. Typically, the manufacturer offers cartridge refills so that the kit only has to be purchased once. Additional supplies can be ordered as needed.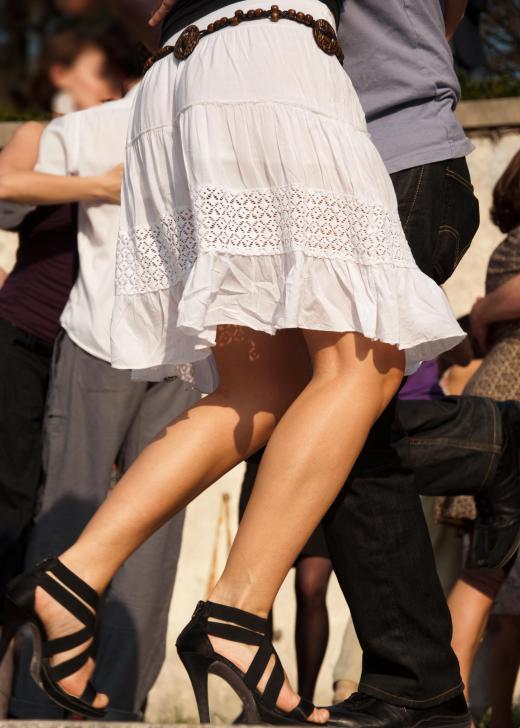 Individuals who have never waxed before or who only wax a small area of their body have no need for a large, professional style kit. A drugstore brand will suffice. These kits usually have enough wax for one or two applications and only a few fabric strips. They are also much less expensive than professional roll-on wax kits.
In both professional and personal roll-on wax systems, there are two different types of wax — synthetic and natural. Synthetic waxes are made from petroleum based products. Natural waxes are typically based on bees wax, sugar, or honey.
Synthetic wax is very common and is often used at professional salons. Some people claim that it has better grip and provides smoother results than natural waxes. It is not water soluble, however, and requires an oil-based remover to wipe away the residue.
Natural waxes are water soluble and can be easily removed with soap and water. In some cases, individuals with sensitive skin find that natural products are less likely to cause an allergic reaction. Individuals who are ecologically conscious may appreciate that natural products are made from renewable resources.
Whether you choose natural or synthetic wax, find a kit with the right size of fabric strips for the area of the body you plan to wax. The face and bikini area typically need smaller strips. Legs, arms, back, and abdomen need larger ones.
The right size fabric strip is essential to good results. Using a strip that is too large may result in accidentally removing too much hair, not to mention the difficulty of positioning the strip correctly. Strips that are too small will cause additional pain and take longer since you have to put several strips on each area of the body.
Following the instructions on the kit typically gets better results. Heating the wax properly, applying the correct amount, and allowing your hair to grow to the recommended length before waxing affects the outcome. In many cases, individuals who were dissatisfied with the results of a roll-on wax kit were not following the instructions correctly.
AS FEATURED ON:
AS FEATURED ON:







By: pixarno

Some people claim that synthetic waxes provide smoother results than natural waxes.

By: V&P Photo Studio

Fabric strips are required when using roll-on wax.

By: Nobilior

Waxing is a form of hair removal commonly used on the legs, bikini line and armpits.

By: BlueSkyImages

Waxing the bikini area during menstruation may caused increased pain to the area.

By: Natalia Chircova

Waxing the genital area during pregnancy may be more painful for some women.

By: Richard Villalon

Applying numbing cream to the area may help reduce the pain caused by waxing.