How Do I Choose the Best Scar Concealer?
Concealers can be used to cover a number of skin blemishes, including scars. A concealer can be purchased for either facial or body scars. Choosing a scar concealer to match the tone of your skin and scar, along with your skin type, is important. Generally, high-quality concealers will usually cover a scar better than inexpensive ones. While these may cost a little more, they are usually worth the added expense.
Before purchasing a scar concealer, decide whether you want a face or body concealer. Regular facial concealers are typically a little less expensive, but they are also a little thinner. A facial concealer designed to hide scars, however, may be a little thicker.
Body concealers, on the other hand, are usually thicker than facial concealers. A body scar concealer is usually used to hide scars on the body, but it can be used on the face. Large body or facial scars may be hidden better with a body concealer.
Whatever concealer that you choose, it should match the color of your skin. This will result in a more natural look. Also, some makeup experts recommend choosing a scar concealer with certain color undertones, depending on the color of your scar. Concealers with green undertones will typically hide a reddish scar better. On the other hand, concealers with mauve or yellow undertones will usually help hide a blue or purple scar.
Shiny or shimmery concealers reflect more light. This can make scars more noticeable. These should never be used to conceal scars.
You should also keep your skin type in mind when purchasing a scar concealer. Some concealers are formulated for use on different skin types. If you have sensitive skin, for example, you should choose a concealer for sensitive skin.
Before choosing a scar concealer, you should have some idea of what you are willing to spend. Some high-quality concealers can be a bit pricey, but these usually contain more pigment, which will help cover a scar better. A less expensive concealer may work well enough to cover smaller scars. If you have a large unattractive scar, however, you may want to spend a little more for a higher quality scar concealer.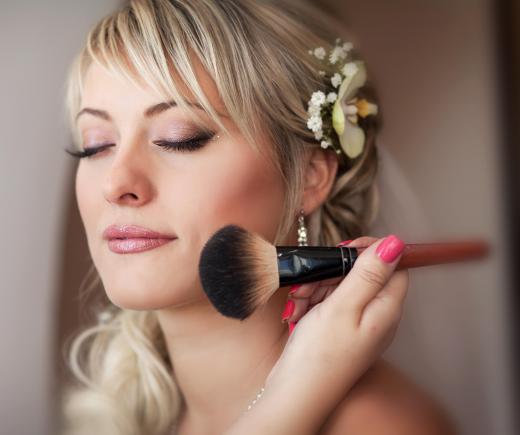 Some stores may allow you to try out a particular concealer before buying it. Professional makeup consultants may also have samples for you to try. If these options are not possible, you should try to find a store that will allow you to return the concealer, if you aren't happy with it. Some stores will do this, while others will not.
AS FEATURED ON:
AS FEATURED ON:







By: Budimir Jevtic

Concealers can be used to cover up acne scars.

By: Artem Furman

Some people opt to have laser procedures in an attempt to fade scars.

By: armina

Pancake makeup provides full coverage and can help hide blemishes and scars.

By: Budimir Jevtic

Some acne ointments are designed to be used under concealer.

By: AustralisPhotography

Microdermabrasion may be helpful in reducing the appearance of acne scars.

By: Monkey Business

Laser treatment can be used to remove scars that may be difficult to conceal.

By: Luis Louro

Acne most often affects teenagers who are going through puberty.