How Do I Choose the Best Waxing Strips?
When choosing between waxing strips, you should decide whether you would prefer ordinary muslin or instant waxing strips. If you want muslin strips, look for a cloth with a dense weave. You may have to choose between pre-cut strips or making your own. Instant strips come in various sizes, and are already coated and ready to be used. You should also look at the size of the strips to ensure that they are the correct size for the area you plan to wax.
Muslin waxing strips are generally used with soft wax, and these can be a good choice if you already have the wax and warmers. This is the type of strip most often used in beauty salons and spas, so if you use cloth strips you're more likely to get a smoother result. Cloth strips can be more expensive than the instant kind, but these strips can also be washed and re-used if you use them with a water-soluble wax. Re-using the waxing strips can help to offset the initial costs, so this may be a good alternative if you plan to wax often.
If you choose muslin waxing strips it's best to choose a cloth with a denser weave, as the tightness of the weave helps increase the "grab" factor. The higher the quality of the muslin cloth you use, the better the results, and the more hair it will remove at one time. Some experts recommend using Egyptian cotton muslin since it's of such high quality, but for home use other strips may work just as well.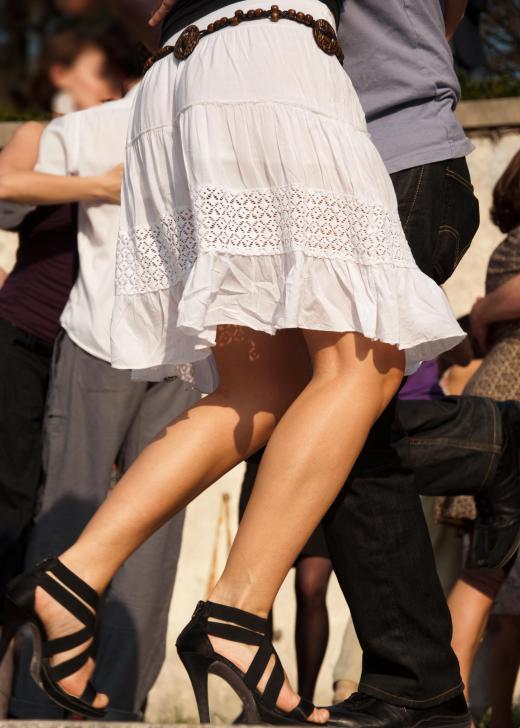 You may also have the choice between ready-made strips that are already cut into standard sizes, and cutting your own waxing strips. You can cut your own strips by buying a roll of muslin and cutting strips from it in the sizes that you need. This may be a useful option if you have a salon, or if you do a lot of waxing at home.
Instant strips may be a more convenient option if you're looking for a quick and easy way to wax at home. These strips may not be as effective as the ordinary strips and soft wax, but they offer an affordable alternative if you don't have soft wax and warmers at home. These strips are also easy to use because they already have the wax applied to them, so you won't need to learn how to apply the wax before you use them.
The size of the strip should be appropriate for the area you plan to use it on, regardless of whether you use muslin or instant strips. Areas like the eyebrows and upper lips require smaller strips, while bigger areas such as the legs need larger ones.
AS FEATURED ON:
AS FEATURED ON:







By: Africa Studio

Many women remove excess body hair before donning a bikini.

By: pixarno

Purchasing leg waxing strips is a widely-available alternative to expensive professional waxing.

By: V&P Photo Studio

Muslin cloth is often used for waxing.

By: Gabriel Blaj

Waxing strips may be used on the underarms.

By: Nobilior

Waxing is a form of hair removal commonly used on the legs, bikini line and armpits.

By: BlueSkyImages

Waxing the bikini area during menstruation may caused increased pain to the area.

By: Natalia Chircova

Waxing the genital area during pregnancy may be more painful for some women.

By: Richard Villalon

Applying numbing cream to the area may help reduce the pain associated with bikini waxing.