How Do I Choose the Best Whitening Night Cream?
Choosing the best whitening night cream is usually a matter of understanding the options and then determining which is best for your skin type, your specific goals, and your budget. There are usually a lot of different creams from which to choose. Identifying the best one is almost entirely subjective; quality can vary between manufacturers certainly, but it's important to keep in mind that what's ideal for one person may not be ideal universally. One of the first things you should do is to think about why it is you want this sort of product in the first place, and then look for something that targets that specific issue. Some creams are best for lightening age spots or mitigating sun damage, for instance, whereas others are better at smoothing the complexion more generally. Knowing your skin type and any sensitivities can also help narrow down the market. People with very sensitive skin should usually avoid harsh bleaching agents, for example. Asking a retailer for samples can be a good way to test out a product before committing to a full purchase. If you're still unsure, asking a dermatologist or other skincare expert to explain the risks and make a recommendation might be the best course. Some people also make their own creams at home.
Get a Sense of the Market Generally
The first thing you'll probably want to do is to browse the creams that are available, both in your local retailer and online. As its name implies, a this sort of cream is intended to whiten areas of the skin during the nighttime, however not all products are alike. Some are focused on lightening and brightening the entire facial region, while others are focused on more specific issues; still more combine other benefits like anti-aging properties or sun protection. Many different manufacturers produce lightening creams at many different price points. Price is often determined at least in part by quality of ingredients, but other things like strength of the brand also factor in. Narrowing your search by broad criteria at the outset will usually make it easier to choose in the long run.
Identify Your Main Goals
Knowing exactly what you want the cream to do is also important. Some creams simply work best for simple procedures, such as fading sun spots. It might be wise to choose a whitening night cream that will improve your specific areas of concern, such as hyperpigmentation or birthmarks and scars. Also, if you have a particular issue such as acne, be sure the product will work for it. Since these creams are designed to be used at night, they may be somewhat greasy and slow to absorb — these qualities can make them beneficial as long-acting moisturizers, but can be problematic for certain conditions.
Know Your Skin Type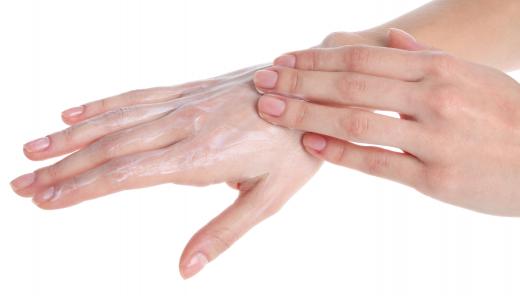 It's also a good idea to choose a product to match your skin tone for the most natural results. Whitening creams are generally formulated for fair, medium, olive, and dark complexions. Most are generally mild, and using a cream designed for a complexion not your own isn't likely to produce any dramatic results, at least not right away. Still, it can case sensitivity or irritation if the pigmentation is too strong for your skin; conversely, you may not seem any results if the whitening agents are too weak.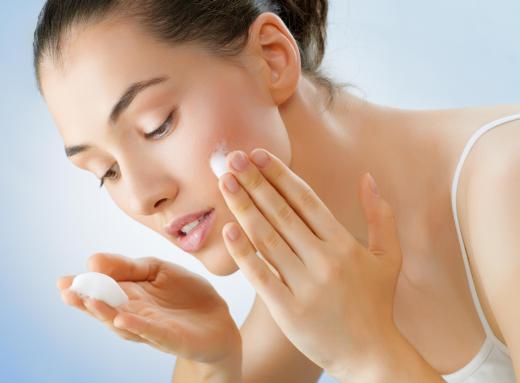 In addition, some whitening night creams contain bleaching agents or harsh chemicals. Ingredients such as hydroquinone can be used for lightening the skin, however it may cause side effects. If you have sensitive skin, you might want to choose a skin whitening night cream with natural ingredients. Natural and organic products are typically dermatologist tested; the label will usually tell you if this is the case.
Homemade Alternatives
Many individuals who wish to lighten their skin or diminish the appearance of dark spots prefer to make their own night time lightening cream. If you choose to go this route, you can control the ingredients being used and safely use the cream at night without worrying about drying your skin. Ingredients such as lemon juice may be used to naturally fade dark pigmentation. When you visit your local health food store, look for herbal extracts that also act as lightening agents. Licorice extract and bearberry extract might have the same effect as many of the store bought whitening creams, and may be more gentle on your skin.
AS FEATURED ON:
AS FEATURED ON:







By: volff

A jar of whitening night cream.

By: Vibe Images

Arbutin is a skin lightening product which can be extracted from the bearberry shrub.

By: Photographee.eu

Some whitening agents contain bleaching agents and harsh chemicals.

By: Konstantin Yuganov

Whitening night creams can help fade scars or birthmarks.

By: Antonioguillem

In addition to applying a lightening cream at night, use protective sunscreen during the day.

By: Africa Studio

Some moisturizers include ingredients that can help lighten and brighten skin.

By: Amy Walters

Certain ingredients in whitening night cream may make you more susceptible to sunburn.