How Do I Get Rid of Dry Armpits?
Ways to get rid of dry armpits include using moisturizers after a shower and using deodorants that contain moisturizing agents. Armpit dryness can be caused by antiperspirants, bathing, or fabric, or the condition can even be related to genetics. Although having dryer armpits rarely signify serious medical conditions, they can cause discomfort and itching. Scratching the armpits can lead to breaks in the skin, leading to an infection. Treating dry underarms with home remedies is typically effective, however, when they persist, a physician should be consulted.
Since extremes in water temperature can deplete the skin of moisture, using warm water when bathing can help discourage dry armpits. In addition, swimming pool chemicals can also cause dry armpits, as can being exposed to air conditioning and overly heated rooms. To discourage skin from drying out, applying moisturizer immediately after drying off from a shower will help the skin retain moisture.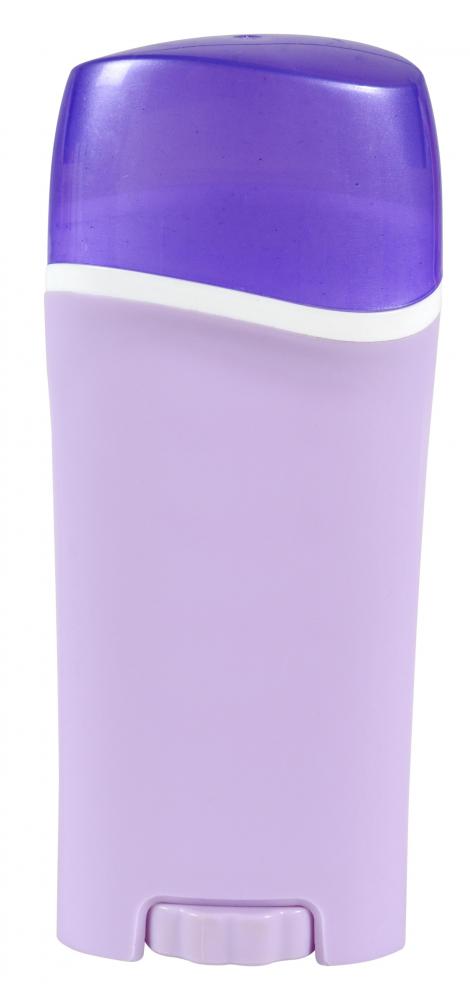 If dry armpits are accompanied by redness, itching, inflammation, and discomfort, a condition called eczema or psoriasis may be present. To know for sure, a dermatologist should be consulted for diagnosis and treatment. Treatment for eczema includes anti-inflammatory medications and corticosteroids. Typically, however, eczema does not only appear under the arms. Eczema and psoriasis more commonly develop on the legs, back, arms, and neck. In addition, the plaques of eczema often take on a silvery appearance and surrounding skin often looks cracked and scaly.
Sometimes, an allergic reaction might be perceived as dryness. Allergic reactions or an armpit rash can cause the skin under the arms to peel, itch, and flake. Although these symptoms can be mistaken for dry skin, they should not be treated as such. An armpit rash is generally treated with topical corticosteroids and sometimes, antihistamines. If the rash becomes severe, the risk of infection rises. If an infection occurs, an antibiotic ointment or an oral antibiotic may be recommended by the physician.
Certain antiperspirants can encourage dry armpits. When this occurs, avoidance of such products may be prudent. Experimenting with different antiperspirants and deodorants, until one is found to be less irritating, can help prevent dry, irritated armpits. If these products cause persistent irritation and dryness, other methods of odor and moisture control can be implemented. These include washing and drying the area thoroughly, followed by an application of cornstarch or baby powder. In addition, a mild moisturizing lotion can be applied to the area to help replace moisture and restore skin suppleness.
How To Treat Dry Armpit Rash
Methods for treating a dry armpit rash often depend on what's causing the rash in the first place. Sometimes, it means treating an underlying condition. For example, some rashes come from skin yeast infections. People with type 2 diabetes are especially prone to these infections because yeast feeds on elevated glucose levels present in the bloodstream. Bringing blood sugar levels under control reduces the risk of yeast infections. If the rash is allergic or irritant contact dermititis, you should avoid contact with the offending substance.
Why Are My Armpits Dry and Itchy? 
Armpit rashes can be irritating, embarrassing and even painful. Besides eczema and psoriasis, contact dermatitis is another usual cause. Contact dermatitis is just a fancy term for an itchy red rash on your skin. This rash is usually accompanied by dry scaly skin plus bumps, burning sensations, swelling and tenderness.
What Causes Contact Dermatitis?
Contact dermatitis can result from negative reactions to some deodorants and antiperspirants. However, other compounds can trigger this type of rash. Certain substances in soaps, body washes and other personal care products are common irritants:
Sodium lauryl sulfate
Coconut diethanolamide
Parabens
Fragrances
Balsam of Peru
Rashes from substances like these can result from irritant contact dermatitis. This happens when the substance harms or damages the skin's external layer. For instance, sodium lauryl sulfate is a detergent and a surfactant. It breaks up oily residue to be washed away, but it can also break down the natural protective oils on our skin's surfaces. Coconut diethanolamide has similar effects.
Allergic Reactions and Rashes
Sometimes, allergens can trigger a case of contact dermatitis. Some allergens are also irritants, such as balsam of Peru. Others, like nickel and copper, may prompt an overblown immune system response. When a person's immune system perceives a substance as a threat, it starts producing a type of antibody known as Immunoglobulin E. With higher levels of IgE, the body experiences adverse reactions. Skin problems are just one type of allergic reaction.
Other Causes of Armpit Rash
While contact dermatitis is a common cause of armpit rashes, it's not the only one. There's also folliculitis, an inflammation of hair follicles from bacteria such as staphylococcus aureus. You may mostly notice swelling and pus from the infected follicles, but pink or red bumps around the follicles can also accompany the infection. People often develop folliculitis from bacteria present on old razors, so be sure to replace yours frequently.
Two other typical causes of armpit rashes include ingrown hairs and candida infections. Ingrown hairs produce symptoms somewhat similar to folliculitis. That's because a hair is curling and growing back inside the skin, provoking inflammation along with red or pink bumps. Candida infections occur when yeast starts growing on the skin, producing red itchy bumps and raw, red skin that always seems to stay moist.
How To Treat Dry Armpit Rash
While targeting the underlying causes of an armpit rash, you can also relieve the physical symptoms. Treating the symptoms can sometimes involve eliminating the yeast or bacteria that started the infection. You may need a topical antifungal or antibiotic medication to kill off these organisms. In the meantime, you can do a few things to alleviate your discomfort and encourage healing:
Take warm baths with colloidal oatmeal.
Apply an over-the-counter anti-itch cream.
Switch to unscented skincare and bath products.
Leave cool compresses on the affected area.
How Colloidal Oatmeal Helps Your Skin
Colloidal oatmeal comes from oat kernels. Before oatmeal makes it to your breakfast table, it grows in kernels that must be dehulled. To produce colloidal oatmeal, these kernels are left whole and grounded into a fine powder. When combined with water, it becomes an effective remedy that helps rejuvenate the skin's natural barrier. This can help soothe irritated skin and restore its health, potentially warding off future skin problems. That's why you'll find colloidal oatmeal in many skincare products.
Over-the-Counter Solutions
Some topical remedies can counteract the itching from an armpit rash. Popular options include hydrocortisone cream, which dials down your body's overblown immune response that prompts the itching. Calamine lotion leaves a cooling sensation and can dry out oozing skin. For yeast infections, topical antifungal creams are effective treatments.
Treating a dry armpit rash may call for a slightly different approach. You'll want to follow your physician's treatment instructions and take any medication as prescribed. in the meantime, you can also apply unscented glycerol-based moisturizers to excessively dry and scaly skin. Finally, as with any armpit rash, avoid scratching the affected area.
AS FEATURED ON:
AS FEATURED ON:







By: karam miri

Some deodorants can cause dry armpits.

By: Yuriy Afonkin

Using cornstarch instead of a commercial antiperspirant may help eliminate dry, irritated armpits.

By: Ariwasabi

Washing and drying the area thoroughly can help with armpit dryness.

By: Africa Studio

After bathing, apply a mild moisturizing lotion to help hydrate dry skin.

By: mykeyruna

Dry armpits are rarely a serious medical issue, although they can cause discomfort.

By: brankatekic

Oral antibiotics may help treat dry armpits.

By: dimakp

If an underarm rash becomes an infection, an antibiotic ointment or an oral antibiotic may be recommended by the physician.