How do I Hide Facial Veins?
For many people, visible facial veins can be an embarrassing reality they have to live with. Fortunately, there are ways an individual can treat various types of facial veins. One of the common forms of exposed facial veins is called spider veins, which tends to be blue or red in color and can appear anywhere on the face. Usually, individuals who suffer from spider veins see them around the nose area.
Spider veins, which look like tree branches, are caused by broken capillaries that result in dilated blood vessels. Spider veins usually appear on the face and leg area, and are more common among older people because as people age, skin becomes thinner. Some of the causes of facial spider veins are prolonged exposure to the sun, genetics, sensitive skin, and previous acne. They can also be caused by food allergies and harsh cleansers.
Proper skin hygiene, weight loss, and decreasing salt intake can help decrease the appearance of facial veins. But the most common and most effective treatment of spider veins is a procedure called sclerotherapy, which has been in use since the 1930s. During sclerotherapy, an individual's veins are injected with a saline solution. After three to six weeks, these veins shrink and eventually disappear. The treatment, which takes up to three sessions, may not permanently abolish spider veins. Spider veins may return, but can be retreated.
Another treatment option is called intense pulsed light treatment (IPL), though it is less popular, and may not be suitable for every skin type. The machine used in this procedure releases intense pulses of light on problem areas, which target and destroy the veins. One of the drawbacks of this procedure is that it can get costly and takes up to several treatments to achieve results. Laser treatments, which can also get expensive, use heat energy to damage or destroy a vein. Laser treatments work slowly, but are a less painful solution.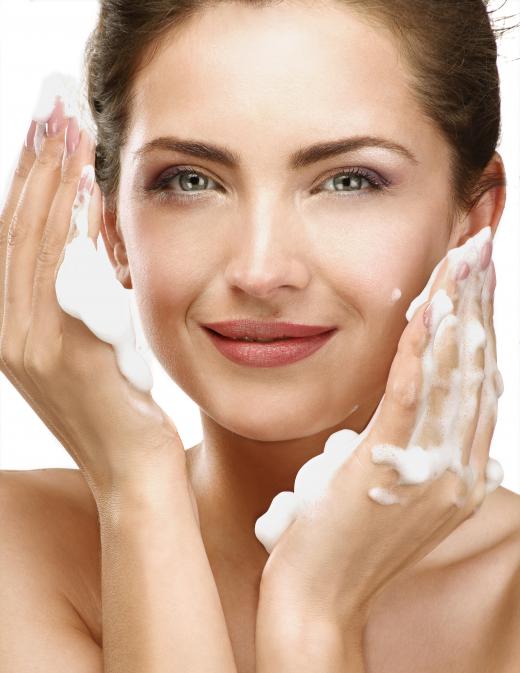 Besides spider veins, another type of exposed facial veins is called varicose veins. Though not as common as spider veins, varicose veins are harder to hide because they bulge out of the surface of the skin. Varicose veins can appear anywhere on the face and vary in size and thickness. These types of visible facial veins are usually caused by exposure to the sun, genetics, aging, steroid use, or facial trauma.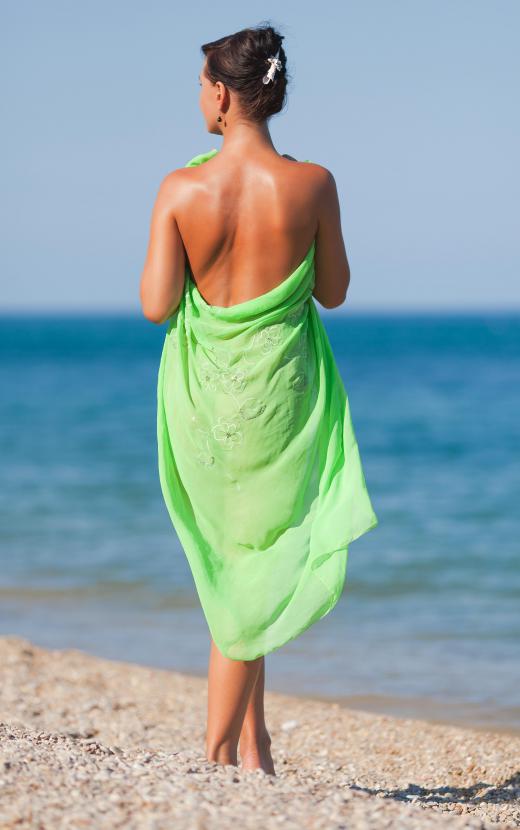 Applying sun block may prevent the exposure of varicose veins, but there are no ways of guaranteeing that these veins will not show up on one's skin. However, one can seek treatment for exposed facial varicose veins. One of the treatments is electrosurgery, where electric waves are targeted toward the face through a needle and destroy the veins. This is generally a fast treatment, but can be quite painful. Similar to treatment for spider veins, laser surgery is also an option, but works more slowly than electrosurgery, and is not as commonly used.
Neither spider veins nor exposed varicose veins pose much of a health threat to individuals, but for many, the appearance of these facial veins can be embarrassing and hurt self esteem. If an individual who has spider veins does not wish to undergo treatment, simple cosmetic applications, such as concealers, may diminish their appearance. But because varicose veins are elevated from the skin's surface, treatment may be the best solution for these types of facial veins.
AS FEATURED ON:
AS FEATURED ON:







By: Ocskay Bence

Facial veins can be the result of acne.

By: mkrberlin

Laser treatments use heat energy to damage or destroy facial veins.

By: ipag

Using only gentle cleansers on the face may help to reduce the appearance of facial veins.

By: azazello

Prolonged exposure to the sun is a potential cause of facial spider veins.

By: spotmatikphoto

A dermatologist or aesthetician can recommend a facial vein treatment based on the patient's skin type and tone.

By: Tanouchka

Makeup may be used to cover facial veins.

By: Alliance

Proper skin hygiene can help to hide facial veins.