How Do I Match My Face Shape and Haircut?
In order to match your face shape and haircut, it is probably a good idea to consult with a stylist or beautician. In most cases, these professionals have been trained to not only cut and style hair, but to analyze face shape and hair texture to be able to advise their clients. To make a good match between face shape and haircut, you might also try browsing hairstyle magazines or the Internet, where you will be able to view various types of cuts as they apply to different face shapes. In most cases, face shapes are defined as square, round, and oval. Other common face shapes include long faces and heart-shaped faces.
Matching face shape and haircut for those with long, narrow faces usually comes down to avoiding haircuts that add height, as these cuts often make the face look longer. In addition, extremely short or long cuts should also be avoided, as both typically draw attention to the length of the face. For long and narrow faces, chin length bobs tend to work well, regardless of whether your hair is straight or curly. Bangs are also a good idea because they tend to make the face look shorter.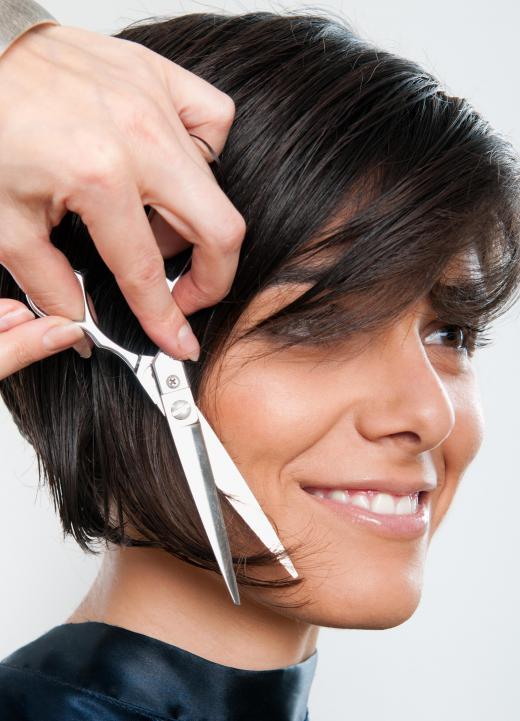 For a square or round face shape, it is usually recommended that you choose hairstyles that add height and create wisps that fall around the face. Hairstyles that part on the side, including side swept bangs are also recommended. When it comes to length, most professionals agree that longer styles help minimize width. If your hair is extremely curly, you might want to relax the curl or choose a layered cut. This will help minimize the added width the curls sometimes add to the jawline.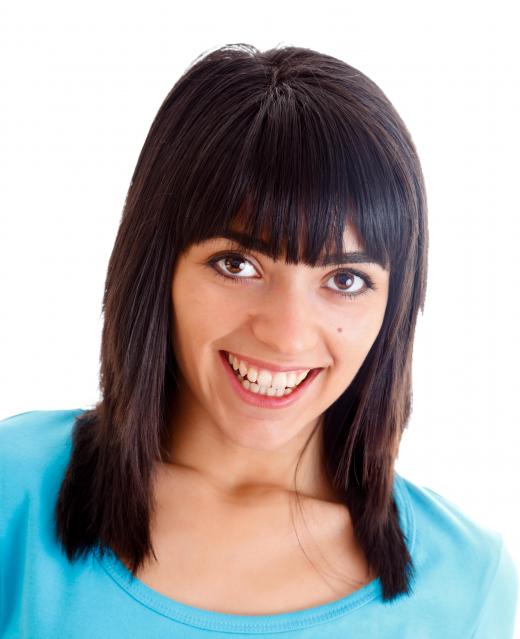 When matching face shape and haircut for those with heart-shaped faces, most stylists recommend haircuts that accent the eyes. This is most often done by choosing styles with long bangs that reach the eyebrow then gradually increase in length to join the sides of the hair. In most cases, those with heart-shaped faces can wear their hair in various lengths, both curly and straight.
If you have an oval-shaped face, you can wear most any type of hairstyle. You can choose cuts with or without bangs, regardless of whether your hair is straight or curly. Experts seem to agree that one of the most flattering hairstyles for those with oval faces is a layered cut that accents the cheekbones.
AS FEATURED ON:
AS FEATURED ON:







By: Rido

A hairstylist cutting a short bob. An experienced stylist should be able to match a haircut to her client's face shape.

By: Sandor Kacso

The shape of one's face should be taken into consideration when cutting bangs.