In Fashion, what is Plisse?
The fashion term plisse comes from the French verb plisser, which means to crease, to fold, or to pleat. It refers to an intentionally wrinkled, pleated, or puckered fabric. The word can either be used to denote the finish of the fabric or the fabric itself. Plisse finish on fabric can be either temporary or permanent.
Two common methods of creating this fabric are through the use of a caustic soda, such as sodium hydroxide solution, or through tension weaving. Both processes tighten the fabric in the areas where the puckering or creasing is desired. Though usually found on finer fabrics such as cotton, nylon, rayon, or silk, other materials, such as wool and leather, can also be given a plisse finish. In these cases, the pleats have to be be created through a means better suited to thicker mediums than the traditional methods. One home method for creating plisse in wool or cotton fabric involves simply folding material and ironing or sewing it to achieve the desired effect.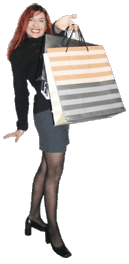 In clothing items and textiles, plisse is used to create interest and texture. This type of fabric is commonly used for a variety of women's clothing items, including scarves, handbags, sleepwear, and dresses, as well as for men's seersucker suits, baby items, and home decor textiles like bedspreads and window dressings. The term encompasses a variety of effects, from the tiny puckers in seersucker; to straight, vertical pintuck pleats; to the relaxed waviness of crinkle crepe. The term is generally taken to indicate a very narrow and intricate type of pleating, but it is sometimes used to refer to any width of pleat.
Clothing items made of plisse fabric are known to have existed as far back as the Middle Ages, and they continue to enjoy popularity well into the 21st century. Plisse is a popular choice for warm weather clothing and is often used for summer wedding gowns. It tends to confer an air of sophistication on the wearer due to the real or perceived painstaking attention to detail required to create the fabric's delicate appearance.
Like all distinctive fabrics, plisse should be worn sparingly. It should also be paired with smooth textures for contrast. It is a relatively easy fabric to care for, as it does not require ironing; however, pains should be taken to follow laundering instructions, as the finish can be ruined by some cleaning methods, and recommendations vary depending on the type of fabric.
AS FEATURED ON:
AS FEATURED ON:







Woman shopping