What are Different Types of Beachwear?
There are many types of beachwear for days spent sunning on the beach or swimming in the water. Beachwear includes swimsuits, board shorts, beach cover-ups, flip-flops and more. Hats, sunglasses and other accessories finish off outfits for days at the beach. Men, women and children can find beachwear options in a variety of styles and designs.
Ladies and young women's beachwear choices include colorful bikinis, elegant one-piece swimsuits, sarongs and more. Today's swimsuits come in a variety of styles and colors, from barely there bikinis to more retro — and more modest — two-piece swimsuits reminiscent of elite Hollywood actresses from the 1940s and '50s. Another popular two-piece women's beachwear style is the tankini, which mixes a classic tank look on top with a bikini bottom. One-piece bathing suits provide more cover and often are preferable for swimming and ocean sports. Some one-piece and two-piece swimsuits offer a skirt style on the bottom for additional coverage.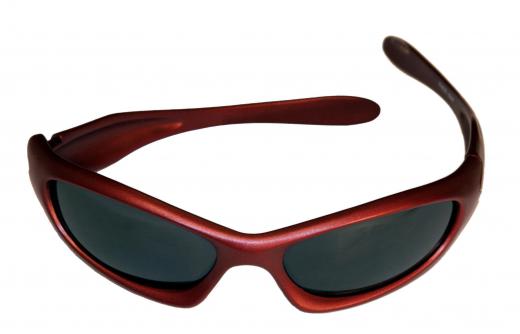 Sarongs wrapped gracefully around the waist are one of the most sexy swimsuit cover-ups. They often are sold to match the colors and patterns of swimsuits. Long, loose tops called tunics and caftans, which are often made of cotton or other light and airy fabric blends, provide popular cover-up alternatives. Lightweight sun dresses also are popular choices for covering up on the beach.
Surfer-inspired board shorts, made of quick-drying synthetic material, are enormously popular as beachwear and casual wear away from the beach with men, women and children. Board shorts are great for swimming and sunning, and some women prefer to wear them as the bottom half of their swimsuits. Men can find more traditional trunks for wearing at the beach as well as the form-fitting swim brief option, often popular with swimmers who want reduced drag in the water and sunbathers seeking a more all-over tan. Swim briefs are often called "Speedos" for the manufacturer who popularized them.
Rash guards and swim shirts are worn to protect against weather, skin chafing and the sun. Lightweight, fast-drying rash guards are popular among surfers, swimmers and others engaging in water sports. Looser-fitting swim shirts are designed to provide protection from the sun's ultraviolet rays. They can be worn with sunscreen or without, and they sometimes carry ultraviolet protection factor ratings of 50 or higher.
Like adult options, children's swimwear options also include bikinis, one-piece bathing suits, trunks and board shorts. Children also frequently wear rash guards and swim shirts to protect against skin damage. The selection of children's beachwear styles and designs is as great as it is for adults.
Accessories to accompany beachwear looks include hats to shield the face from the sun's rays. Appropriate hats for long days on the beach have large brims and come in straw, canvas and other lightweight materials. Sunglasses come in a wide variety of styles for protecting eyes. Flip flops and other sandals come in a many styles and colors to complement beachwear.
AS FEATURED ON:
AS FEATURED ON:







By: Thorsten

It's important to remember the sunglasses when vacationing on the beach.

By: sparkia

Beachwear includes flip-flops.

By: Donald Bowers

Women's beachwear may include colorful bikinis.

By: vsegda22

Women will often wear a bikini when they go to the beach to sunbathe.

By: Aleksei Potov

Rash guards can protect children from damaging UV rays.

By: Kaspars Grinvalds

Appropriate hats for long days on the beach have large brims.