What Are Features of Byzantine Crosses?
Byzantine crosses originated as early as the 4th century in Constantinople and represent a fusion of Roman, Greek and Christian imagery and style. Different designs developed over time, but the features of most Byzantine crosses differ from the simple straight cross with a single crossbar that is common in western Europe and areas it influenced. The Byzantine cross with two or three crossbars spread to Russia and Greece and is still used by both the Greek and Russian Orthodox Churches. Some early Byzantine crosses have a single crossbar with all four ends of the cross flared. Another style, still popular today, is a budded cross with a trefoil, or three-leaved shape, at the end of each bar.
Multiple crossbars are features of Byzantine crosses that are distinctly different from the single-bar cross more familiar to Westerners. This style is also referred to as the patriarchal cross. It is thought to have developed in the Byzantine Empire and spread from there to other parts of Europe and Russia. On these crosses, a smaller crossbar is located above the main one. There may also be a slanted bar near the bottom of the cross.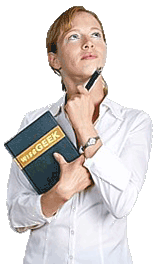 Another feature of some Byzantine crosses is a reliquary compartment within the cross. These special crosses are called encolpion, or enkolpion, and frequently contained a relic of the True Cross. Encolpia are hinged at the top and may have a simple cross or a crucifix with the corpus, or body, of Christ on the front and back. Bronze encolpia are found in archeological sites throughout the range of the Byzantine Empire. The less common reliquary crosses made of precious metals were often given as gifts by emissaries from Constantinople to Europe.
Modern versions of Byzantine crosses are generally patterned after the traditional styles. They may be made of bronze or precious metals and decorated with enamel work. Pendant style crosses are often of the budded type. Many have a three-bar cross within the face of the outer budded cross. The inner three barred cross may be highlighted with enamel or a different color of metal.
Other popular modern Byzantine crosses are highly decorative with bars of equal length. Ornate designs or openwork frequently adorn this style. The ends of the cross may be budded or flared. Another style is a very simple Byzantine cross that lacks ornamentation and has narrow bars with tuned work. Most of these decorative Byzantine crosses do not have a corpus.
AS FEATURED ON:
AS FEATURED ON:







Woman holding a book