What Are Green Cosmetics?
Green cosmetics, also known as bio cosmetics or eco-friendly makeup, are cosmetics that are generally manufactured using all-natural, non-toxic ingredients. Many green cosmetics use naturally occurring mineral ingredients for coloring and sun protection purposes. Many people believe that these products are safer for human use and gentler to the environment. These products generally are manufactured in an environmentally sustainable way. Green cosmetics are often marketed to those with a concern for environmental sustainability.
Eco-friendly makeup and beauty products generally include face makeup, such as foundation, cosmetic powder, eyeshadow, rouge, lipsticks, and lip glosses. Many manufacturers of green cosmetics also produce hair products, such as shampoos, conditioners and styling gels or mousses. Lotions, lip balms, facial masques, soaps, cleansers, and even toothpaste are available from some manufacturers of green cosmetics. Almost any cosmetic or hygiene product used on the skin or hair is available in a green form.
These products are often made with plant extracts and oils, naturally occurring minerals, non-toxic dyes and natural ingredients such as beeswax or shea butter. Products made with such ingredients as chamomile, rosewater, and apple cider are common. Butter, rose hips, mica, lemon, coffee, and carrot are some additional ingredients commonly used in these products. It's usually possible to make one's own green cosmetic products, since the ingredients are typically common and affordable. Experts recommend carefully reading the ingredients list on any manufactured green cosmetic product, to ensure that it does not contain synthetic chemicals.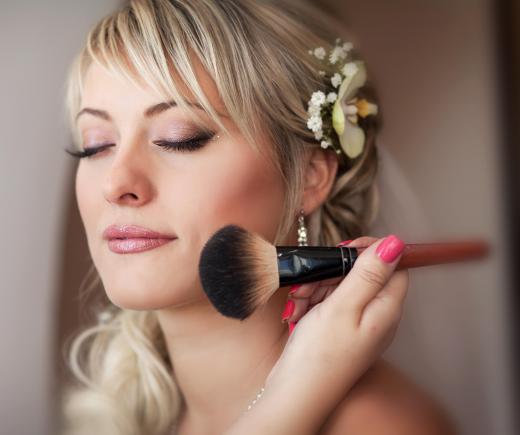 While many green cosmetics, such as lipsticks, mascaras, and facial powders enhance the appearance, these products can also be useful for skin care and health. Lotions, soaps, facial masques, and other products that can exfoliate, moisturize, and soften the skin are available. Some manufacturers of green cosmetics have produced products designed to minimize the signs of aging. Some products contain mineral ingredients that can help prevent sun burn and sun damage, while others contain vitamins and nutrients said to support the health and vitality of the skin.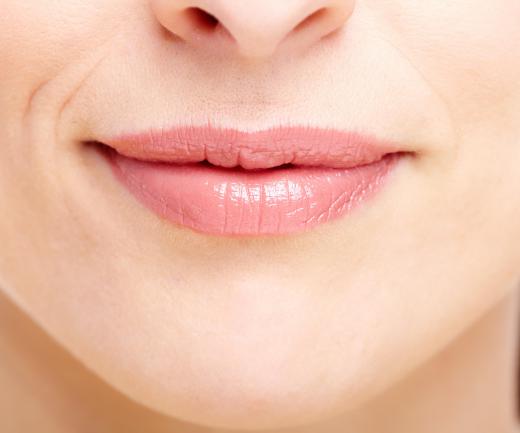 People with sensitive skin may benefit from the use of green cosmetics, since the all-natural ingredients used in them are often gentler on the skin. These products may also be more appropriate for those who are allergic to the synthetic ingredients used in many traditionally manufactured cosmetics.
AS FEATURED ON:
AS FEATURED ON:







By: vvoe

Mica is often found in green cosmetics.

By: armina

People who have sensitive skin may want to use naturally produced, hypoallergenic cosmetics.

By: Kurhan

Lip balm can be an eco-friendly beauty product.

By: ipag

Many natural facial cleansers contain fruits, herbs and essential oils.

By: phasinphoto

Organic blush may have a fewer variety of colors than regular blush.