What are Interlock Braids?
Interlock braids are braids that are added to the natural hair. Human or synthetic hair is braided into the natural hair at the roots. The braids appear the same as a full head weave but the extension hair is attached using the cornrow method. This means that the braid is attached to the head. A cornrow braid can either be done in a circular shape or the hair can be braided straight back.
Adding hair to the head using interlock braids can be a healthy alternative to gluing or sewing in extension hair. The natural shorter hair acts like an anchor, securing the faux hair. This keeps it neatly in place until the braid starts to grow out. These braids can give the hair a needed break from chemical processes that can damage it. If any breakage occurs, it will only affect the extension hair.
There are two kinds of artificial hair used for extensions. Wefted hair is held together with fine threads and it is used for track weaving or bonding. This is when a complete section of hair is attached to the roots in one area. Bulk hair is not bound together and it is used primarily for braiding or strand bonding. Interlock braids are created with bulk hair.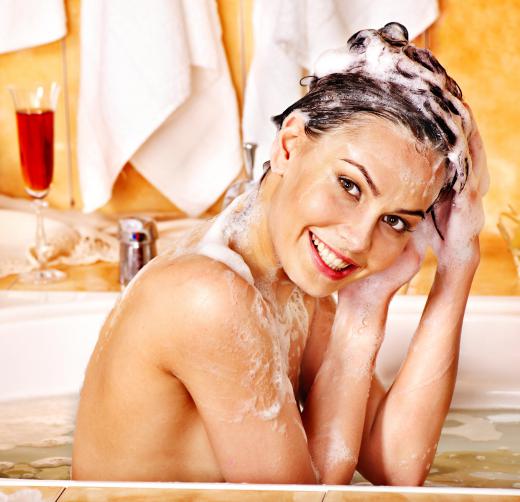 Choosing the right artificial hair for interlock braids is important for an overall neater looking style. If the natural hair is curly, it is recommended that the extension hair have the same texture. Mixing hair textures can damage the natural hair because it will have to be styled frequently with blow dryers or hot irons. The color of the faux hair should also match the natural color. Lighter shades can be used in sections to provide highlights.
It can take two to four hours to place interlock braids throughout the hair, depending on how small the braids are. Shampooing and conditioning should only be done once a week to avoid displacement of the natural hair at the roots. A mix of coconut oil and water can be sprayed on the scalp to control fly-away hair and to condition the scalp.
Removing interlock braids can take twice as long as putting them in. The braids should not be pulled or tugged on while removing them. This can damage the natural hair and even cause hair loss. They should be taken out carefully and in individual sections.
AS FEATURED ON:
AS FEATURED ON:







By: terex

The color of interlock braids should match the natural color of the individual's hair.

By: Gennadiy Poznyakov

Individuals with interlock braids should only shampoo and condition their hair once a week.

By: Grigoriy Lukyanov

An interlock braid will braid hair all the way to the natural roots, meaning the braid is attached to the head.