Ringlets, also known as tube curls, are naturally occurring or artificially set hair curls. Ringlet hairstyles have been in vogue for a very long time, from the Roman era to the present age. Achieving hair ringlets can be time-consuming, but well worth the effort. Different accessories like curling iron, hair set tape, hair rags, mousse, gel, hair spray, and hair setting cream are used to create ringlet curls.
Using a curling iron once entailed heating it on a candle flame or some other heat source. The invention of the electric curling iron has made life much easier. To begin, a thermal protector is applied to the hair and then the hair is separated into small sections. Each hair section is twisted in a spiral around the iron, which is then heated to style the hair. Once all the hair sections have been curled, the curls are sprayed with hair spray to set them.
Tying and bundling hair with rags is another way of getting ringlets. In this method, a light water spray to the hair is followed by an application of mousse or gel. The hair is separated into sections and a rag is tied to the top of each section, leaving a dangling length of rag that is equal in length to the hair section. The hair is twisted about the rag and wound into a coil. The rag end is torn to form two ends and these are then tied up to effectively bundle the hair section.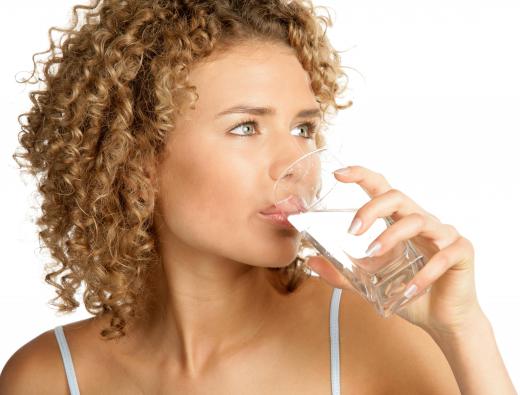 This procedure is repeated for all the hair sections and the hair is kept bundled in rags overnight. The following morning, the hair bindings are unwound to reveal the curls. These are then sprayed and set with hair spray. Hair set tape can also be used in place of the rags.
A more easier way of styling ringlets is by using serum and gel to set the hair. The hair is dampened and then the serum and gel are applied. The hair is separated into random sections and each hair section is twisted from the top to the bottom. The twisted hair sections are allowed to dry and then the curls are shaken loose with the fingers; brushing or combing them out would ruin the curls.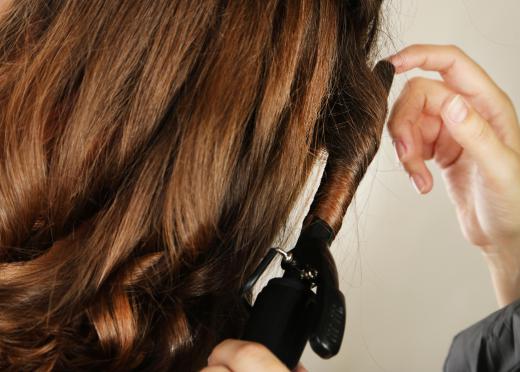 Ringlets can be left as formed or can be set into a variety of different ringlet hairstyles. Some of these include long sausage curls, fringe curls, ponytail curls, pinned-up curls, close ringlets and ear locks. It is advisable to consider the face shape and hair quality when deciding upon a particular ringlet hairstyle.
AS FEATURED ON:
AS FEATURED ON:







By: Alexandr Makarov

Hair spray, which can be used to set ringlets.

By: studiovespa

A woman with ringlets.

By: Africa Studio

A curling iron with a small barrel is ideal for creating small, tight curls.