What are Some Different Types of Bridal Jewelry?
Although bridal jewelry is as varied and unique as each bride, there are several main types that prospective brides may want to evaluate. It isn't necessary to use all the different kinds, and some women may choose to wear a single piece or simply consider their wedding and engagement rings as the only jewelry they require. Much depends on the other accessories that a bride has and the wedding dress and wedding style too. Elaborate jewels might offset a simply made dress, but an elaborate dress could look too busy if too many jewels are worn with it.
Types of bridal jewelry include tiaras, necklaces, earrings, bracelets and brooches (pins). The tiara is worn on the head and may or may not include a veil. Similar to a crown, it can offset numerous hairstyles, and is often thought of as adding a luxurious look to a wedding. Many women love the idea of wearing simple or elaborate tiaras as part of bridal jewelry, but others will use a brooch or pin in the hair or on the veil to add sparkle and design without a full tiara.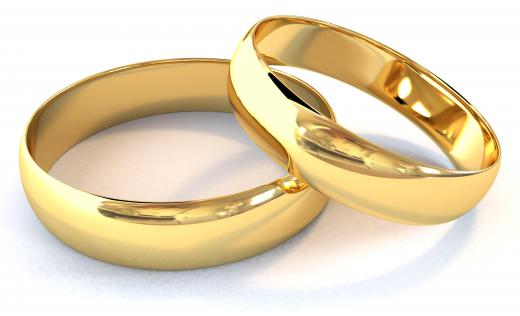 Necklaces can vary from classic pearls to pendants and should be worn with consideration to the neckline of the wedding dress. Necklaces that are too short or long can interfere with overall appearance, so brides should aim for a flattering length. The degree to which a necklace should be elaborate depends on look the bride is attempting to create. A wedding dress with sparkles and beads on the bodice might coordinate well with a flashy necklace or might appear better if the necklace is simple and subdued.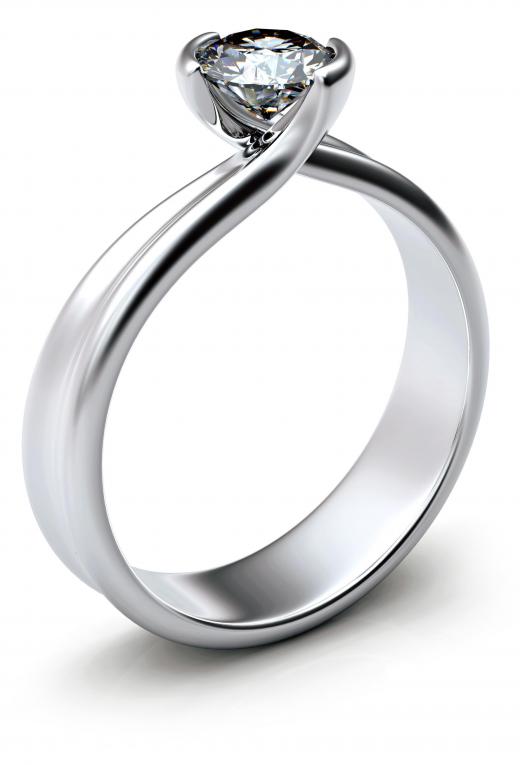 Bracelets can come in numerous types, and so can earrings and pins, and each can be an important part of bridal jewelry. Especially when the hair is in an up-do, brides may want beautiful earrings to frame the face. Again, pearls are popular but so are things like diamonds or even cubic zirconium for the bride on a budget. Alternately, women can choose gemstones (real or not) to coordinate with the chosen colors of the weddings. It isn't always necessary to wear solely white or cream colors, and contrasting colors can enhance appearance.
Sometimes women choose bridal jewelry to reflect "something old" or "something new." They might borrow jewelry from a friend, or use pieces that are family heirlooms. Brides might also choose jewelry that features blue colors, to fulfill the "something blue." Good choices are either created jewels in blue tones or lapis lazuli, aquamarine, or blue topaz.
There are a number of bridal companies that sell bridal jewelry sets, and these can assure that all jewels will match. Sets might have necklaces, earrings, bracelets and tiaras, though each set varies. It isn't necessary to make sure all jewelry matches, but it probably isn't a good idea to mix metal colors. Don't, for instance, wear a yellow gold necklace and white gold earrings.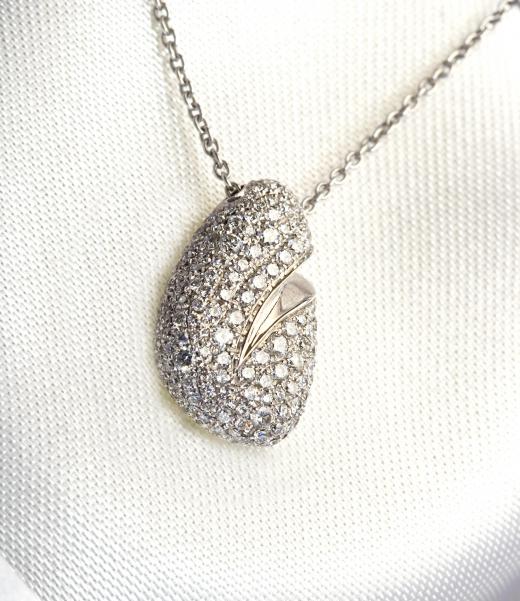 Of course, the most important bridal jewelry is typically engagement and wedding rings. These are usually picked out in advance of the wedding, and can be an opportunity for the bride and groom to express their personal style every day. Though they are most vital, they're usually also of the least concern when it comes to establishing total look of a wedding or bridal costume. The only thing a bride might want to consider in regard to the wedding rings is whether wearing additional rings will offset or detract from the wedding and engagement ring.
AS FEATURED ON:
AS FEATURED ON:







Pair of gold rings.

An engagement ring.

An eternity ring.

By: Andrey Kuzmin

A tiara may be worn at weddings.

By: Alon Brik

Bridal jewelry may consist of necklaces.

By: teena137

Pearls offer a classic touch to bridal jewelry.

By: alarsonphoto

Bridal jewelry can include earrings.

By: Halfpoint

Most women wear their engagement ring during the wedding.

By: tayindigo

Bridal jewelry should complement the bride's attire.