What are Some Different Types of Pajamas?
There are a variety of different types of pajamas to meet an assortment of needs, from long johns for cold nights to silk teddy sets for women who feel like dressing up for bed. It is not uncommon to keep a few pairs around for various uses, and pajamas can also make a great gift for some people, assuming that you feel confident about their tastes in sleepwear, fabrics, and patterns.
The original pajamas were actually loose-fitting drawstring pants developed in Southeast Asia, where they continue to be worn today as daily garments under long tunics. The basic pajama design appealed to Western designers who adopted it as sleepwear, and many Westerners today think of a two-piece set of pants and a top when they hear the word "pajamas" today.
Pajamas for children, men, and women are all slightly different. Children's pajamas are usually designed to be comfortable and practical. Footed or "footie" pajamas are one-piece pajama suits that cover the wearer from toe to neck for cold nights, for example, while simple pant and top sets are available for boys and girls in an assortment of patterns. In addition to the basic pajamas, it is also possible to find robes for children to add warmth, including terrycloth robes for after the bath.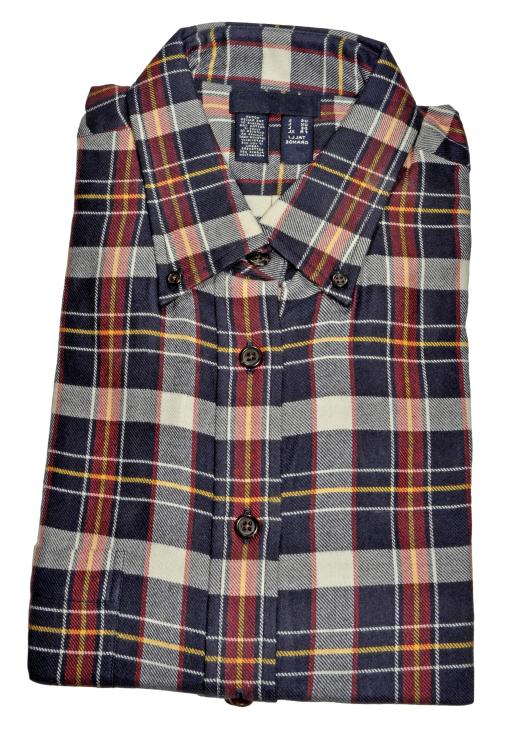 Men's pajamas generally follow the two piece top and bottom model, although they come in a range of fabrics including silk and cotton. The fabrics chosen are generally soft, and the cut is usually loose, so that the pajamas are comfortable for wear around the house and in bed. Thick flannel and terrycloth pajamas are suitable for colder weather, while pajama shorts and tees may be more appropriate for hot climates.
Women can choose from an array of pajama styles, from the practical to the fanciful. Expecting mothers may choose maternity pajamas which are designed to accommodate the changing body during pregnancy. Others may opt for simple cotton, flannel, wool, linen, or silk pajama tops and bottoms which are meant to be comfortable for lounging or sleeping. Nightgowns, while not pajamas in the technical sense, are also popular among some women.
More fanciful pajama sets are usually intended for women who want to look sultry or alluring. These pajama sets may be tailored so that they hug the body, or low-cut to emphasize certain features. Fabrics like silk and lace are more common for these types of pajamas, in contrast to more casual fibers, and built-in bras or other support garments may also be included.
Some people find that the fun of pajamas is in the pattern. While staid plain pajamas, stripes, and simple geometrics are available, things like sushi, dinosaurs, horses, rocket ships, flowers, star maps, trains, and so forth often appear on pajama fabrics. Many companies make mix and match patterns and solids so that people can buy pajama tops and bottoms separately and use them in a variety of ways.
AS FEATURED ON:
AS FEATURED ON:







Folded terrycloth robes.

By: philip kinsey

Flannel pajamas are popular in winter months.

By: Barbara Helgason

Footed pajamas, which are popular with children, typically cover the entire body.

By: Photographee.eu

Pajama pants for girls usually have designs on them.