What Are the Best Tips for Two-Tone Hair Color?
Two-tone hair color is a growing trend among both men and women. There are a few tips that hair stylists and customers who frequently receive two-tone hair color recommend people follow to choose the right colors and pattern for them. Learning how to properly take care of and maintain two-tone hair will also goes a long way toward keeping a style looking exactly how it should be.
Various colors and patterns of colors can be used to give people a unique new look. Women often have the top layer of hair bleached to a light blond and then color the underside of the hair a darker or brighter color. Men sometimes dye the tips of the hair a light or bright color, while keeping the roots dark. Thin highlights and thick, chunky streaks are popular for both genders. Hair can be dyed almost any color of the rainbow, but sometimes brighter, unnatural colors do not last as long and can be more prone to fading into other, lighter colors.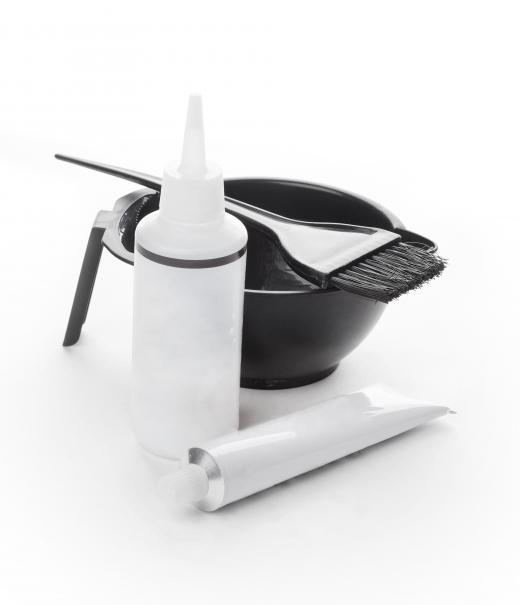 Most people with two-tone hair color agree that the very best tip to follow is for people to get their hair colored professionally instead of attempting to do it themselves. This is especially true when getting two-tone hair color done for the first time. After the first time, sometimes it is reasonable for people experienced with dying their own hair to keep up with the maintenance of the two-tone hair color at home, although professional touch-ups every now and then can keep hair looking its best.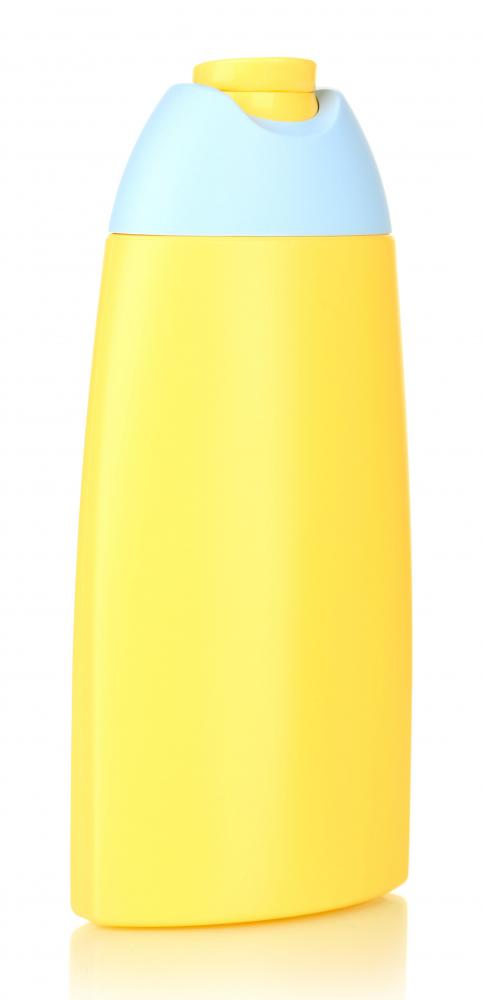 Those wanting two-tone hair color should decide before they color their hair whether they prefer permanent or temporary colors. Temporary colors obviously do not last as long as permanent colors, but even permanent colors can fade or lose certain tones if not properly maintained and regularly touched up. Choose shampoos and conditioners intended for use on color treated hair. Using products that are not meant for colored hair can cause the color to be stripped from the hair more quickly, causing fading. Additionally, certain shampoos and conditioners may be too harsh for use on hair that has already been dyed or otherwise chemically treated.
If people have light sections of hair right next to dark or bright sections of hair, the intense colors may run during washing and tint the light colored areas. Some frequent hair dyers advocate washing and rinsing treated hair in cold water to minimize this. Others go so far as to separate out the different colored sections of hair and clip one section back while washing the other to avoid having the sections mix together.
AS FEATURED ON:
AS FEATURED ON:







By: pavel Chernobrivets

Professional hair stylists should manage hair dying techniques for two-tone hair color.

By: Africa Studio

Certain shampoos and conditioners might be too harsh for use on hair that has already been chemically treated.

By: steinerpicture

When bleaching hair, it's necessary to wear gloves to protect the hands.

By: Roman Gorielov

Colorists can recommend shampoo and conditioner that is safe for colored hair.

By: Gennadiy Poznyakov

Some hair color products are meant to be temporary, and last only until the next shampoo.