What are the Different Types of Fitted Hats?
Some of the various types of fitted hats include fitted baseball caps, fitted winter hats, and knitted infants' hats. Custom fitted hats with logos or slogans are another type. Flex fit hats adjust to the individual's head size.
Many fitted hats feature logos of sports teams. These may major league or minor league franchises, including baseball, football, basketball, and hockey teams. Fitted hats with custom designs featuring the names and numbers of professional race car drivers are another type.
Many businesses have custom made fitted hats designed to promote their companies. For instance, a pizza or submarine sandwich shop may give its employees fitted hats to wear featuring the company's logo and name printed on the hat. Many supermarket employees wear fitted hats with their store's names on the front as well.
Fitted baby hats and knitted bonnets for infants may be purchased in various styles and colors. Many of these are hand-crocheted or knitted, while others are in the style of a baseball cap. The baseball cap variety of hat is typically made for little boys.
Some of the hand-knitted hats for baby girls include crocheted flowers and ribbon embroidery. Some of these styles also feature cartoon character designs. These versatile styles make them practical to wear in cold weather.
Fitted hats for infants are usually made of lightweight cotton material to protect babies from the sun. These sun hats are fitted as well. Most baby hats are available in sizes that fit newborns to children who are 12 months.
Fitted skate hats may be made of corduroy, cotton, or mesh materials. These may have various designs on the front of the hat and come in many colors. Designed for those who ride skateboards, these hats may also have emblems or labels. Most are adjustable or are available in small, medium, large and extra large sizes.
Ladies fitted fashion hats come in all styles and colors. Many have wide brims and are appropriate for dress wear. Other styles include jacquard or cashmere hats for women.
A bucket hat is an over-sized hat that women wear in spring or fall. Ski style berets are fitted hats generally made from wool and worn during cold winter months. The beret style hat originated in France.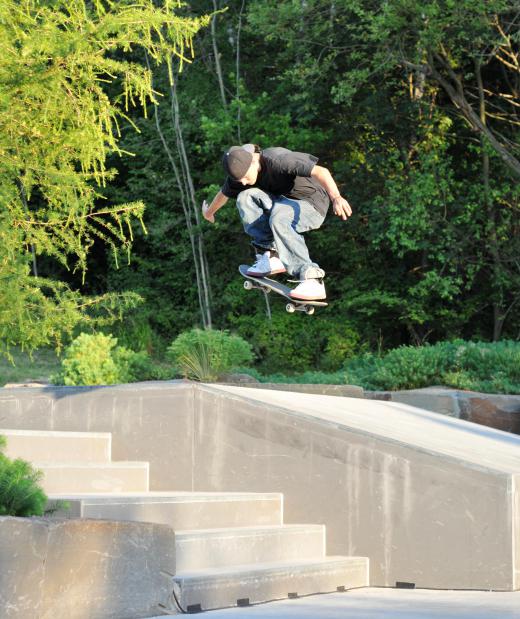 Army hats for men and women and other military-style hats are sometimes worn as fashion. Wedding fitted hats are worn by members of wedding parties. These hats may be trimmed in satin or other materials. Fitted hats trimmed in fur are worn for cold weather.
AS FEATURED ON:
AS FEATURED ON:







By: beto_chagas

Baseball caps are one type of fitted hat.

By: alexandre zveiger

Fitted winter hats keep heat from escaping the body through the head.

By: Taboga

Some types of fitted hats are worn by skateboarders.

By: uwimages

Flex fit hats adjust to the individual's head size.

By: Kitch Bain

Some fitted hats may be made of corduroy.