What Happens After Liposuction?
With so many people choosing to utilize liposuction as a means of enhancing the look of the body, it is important to understand what to expect after liposuction surgery has taken place. Generally, the plastic surgeon performing the procedure will provide the patient with data regarding what to expect. However, if you are considering the possibility of having this type of plastic surgery and want to get an idea of what to expect, here are some examples of what you could expect after liposuction.
Many people focus on the results of the procedure and do not give much attention to the potential complications that may occur after liposuction has taken place. In most cases, these complications will be minor and only be present for a short period of time. However, they can be distressing to people who do not understand that these temporary complications are easily addressed and are not likely to cause long term problems.
It is not unusual for people to experience the development of lumps or dented sections in the skin after liposuction. These lumps and dents are not usually painful, but may be somewhat unpleasant to view or touch. Generally, they will disappear as the body recovers from the trauma of having an invasive procedure.
The patient may also experience some pain as well as numbness after liposuction. This is to be expected, since the process of the procedure is likely to inflame nerves in the area of the surgery. The pain is usually handled with prescription painkillers and will fade after four to six days. Numb spots will also gradually recover feeling as the nerves continue to recover and begin to function normally again.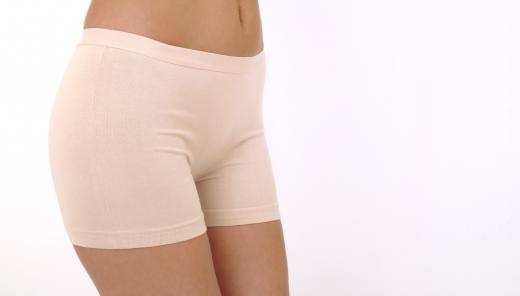 Some amount of bruising and swelling is to be expected after liposuction. In most cases, the swelling can be treated with the use of medication and will begin to subside a day or two after the procedure. The bruising is also temporary and will progressively fade in the same manner as a bruise sustained by tripping and falling a short distance. Unless either condition persists for more than a week with no signs of fading, there is nothing to be concerned about.
One of the problems some people encounter after liposuction has nothing to do with the actual procedure. Instead, the issue is caused by a reaction to the anesthesia used to prepare the patient before surgery and to keep the patient unconscious for the procedure. Some people experience nausea or even vomiting for a short period after liposuction. Medication can help diminish the discomfort and both problems tend to disappear within twenty-four hours of the surgery.
While a procedure such as a tummy tuck or liposuction will have some after effects, it is important to note that discomfort, swelling, and discoloration are all natural and expected results of liposuction. All of them tend to subside rather quickly, especially if the patient is in excellent health. Following the physician's recommendations for post-liposuction care will normally make it possible to endure these discomforts with relative ease. However, if any of these conditions persist or if standard care procedures do not bring any relief, it is important to report them to the attending physician immediately.
AS FEATURED ON:
AS FEATURED ON:







By: roblan

Some amount of bruising usually occurs after liposuction.

By: photo25th

Certain types of undergarments can be worn to lend a sleek appearance to a flabby stomach in lieu of liposuction.

By: Piotr Marcinski

Some people experience nausea or vomiting for a short period after liposuction.

By: GuerraGPhoto

A surgeon will usually tell a patient what to expect after liposuction.

By: Gennadiy Poznyakov

Liposuction risks may include a patient having a reaction to the anesthesia used during the procedure.

By: tanya_ischenko

Meeting with several surgeons can help patients get an idea of what to expect.

By: olegmalyshev

Liposuction for belly fat is the most popular liposuction among men and women.

By: Valua Vitaly

Liposuction is a cosmetic procedure used to improve the body's contour by removing excess fat deposits.