A bespoke ring is one that is custom made according to instructions from the customer. The word bespoke means custom in British English, and it may refer to any consumer item made specifically for its buyer. Though the term is more common in Britain, the idea is global. People across the world celebrate special events in their lives with items they have designed themselves, including rings. By purchasing one, a buyer makes a statement and guarantees that his or her ring is the only one of its kind in existence.
The term bespoke ring may be used to refer to any custom ring, so the rings have no unifying characteristics. They may be made of any metal, though the most common are gold, silver and platinum. They might have one or more of a variety of gemstones ranging from diamonds, rubies, emeralds and sapphires to the more common topazes and aquamarines — or they may have no stones at all. The rings might be formed into a shape that is meaningful to the owner. Often, the rings are engraved with messages; a buyer might wish to wear an inspiring message or inscribe an expression of emotion on a ring that is to be given as a gift.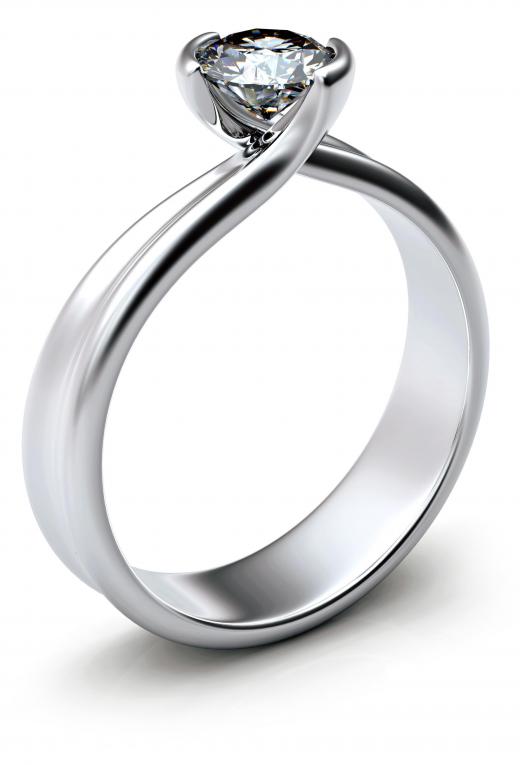 The alternative to a bespoke ring is a stock ring, which is a ring the jeweler designs and creates. These rings are already made, and you can see them on the shelves at jewelry stores. Customers can often choose the stones that are set into the stock rings. Some jewelers will make modifications to these rings at a customer's request, such as changing a setting or resizing the ring. This does not turn them into bespoke rings because they were not originally custom manufactured.
Customers who buy bespoke rings do so for a variety of reasons. A buyer may custom order a ring that is given to someone else, such as an engagement ring, to reflect aspects of his or her relationship with the recipient. The buyer may wish to guarantee that the recipient gets the exact ring he or she wants, so the person who will wear the ring might be the one to design it. A bespoke ring, however, is more expensive than a stock ring. As a result, some buyers might have to get less expensive metals and smaller stones than they might otherwise choose in order to customize their rings.
AS FEATURED ON:
AS FEATURED ON:







A bespoke diamond ring.

A bespoke ring, especially when it includes many diamonds, can be quite expensive.

By: Halfpoint

Some jewelry stores allow men to custom order the perfect engagement ring for their future bride.