Body polish commonly refers to two things. First, it is often used to describe a beauty technique that involves removing dead skin. Second, the term is sometimes used to refer to beauty products that are used for such a technique.
A body polish can be performed at home or in a spa. When a person does not have anyone in the household to assist, it may be best to have the procedure done at a spa. It can be very difficult, if not impossible, for a person to thoroughly polish certain areas of her body.
The procedure normally involves a person laying flat and having another person polish the back side of her body. Afterward, the same is done to the front side. Upon completion of the body polish, almost the entire body should have been polished. The face and genital areas are likely to be excluded from this treatment.
Once the polishing is done, the person generally rinses herself. This should not be confused with washing. The products used to perform this technique are sometimes called body polish. They may also be called scrubs or exfoliators. Such products generally have some type of abrasive component, such as salt or nut shells mixed with a cream or oil.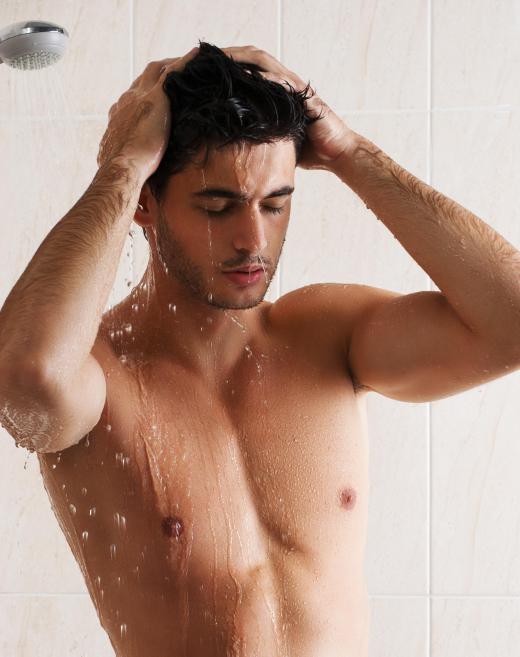 Rinsing is solely to rid the body of the abrasive particles. A person should try to retain the oils or moisturizing agents contained in the polishing product. After the person has rinsed, she is usually rubbed down with more oil, cream, or lotion. Unlike a massage, which is generally obtained for pleasure or relaxation, there are several benefits to having a body polish. The one most commonly noted is that this technique exfoliates the layers of dead skin.
Removing dead skin is important for a number of reasons. Dead skin tends to make a person's body look dull and unhealthy. It can also minimize the effects of topical health and beauty products.
Skin that has been polished not only tends to look better, but it also tends to feel better. The skin is likely to feel smoother and softer after a body polish. It is also likely to be more hydrated than before the procedure.
Body polishing procedures can remove dirt and oil buildup. It also helps to stimulate the cells to produce fresh, healthy layers of skin. Some people who are supporters of alternative healing believe there are numerous therapeutic benefits to body polishing.
AS FEATURED ON:
AS FEATURED ON:







By: kubais

Body polish.

By: Iurii Sokolov

Body polish can be used to remove dead skin.

By: Lucie Říhová

Body polish often includes essential oils for moisturizing purposes.

By: gofasadi

Many spas offer salt-based scrubs and other exfoliating body treatments.

By: Sergii Moscaliuk

Sugar can be used as an exfoliant in a body polish.