In the broadest application, cleansers are any type of cleaning agent that is used to remove a buildup of dirt, grime, or oil from a surface. However, when most people think of a cleanser, they tend to focus on cleansing agents that are designed to aid in personal hygiene. This would include products used for removing makeup, washing the hair and body, or cleaning the teeth or nails.
Basic hygiene involves the use of several different types of cleansers. Soap and shampoo are easily the most common examples. The soap may be in the form of a traditional bar, or the cleanser may be in a liquid form that quickly interacts with water to form a thick lather that is capable of removing dirt and grime from the skin. Shampoo is a liquid cleanser that is applied directly to wet hair, produces a lather, and gently strips away the buildup of oil and grime that tends to collect on hair follicles and the scalp.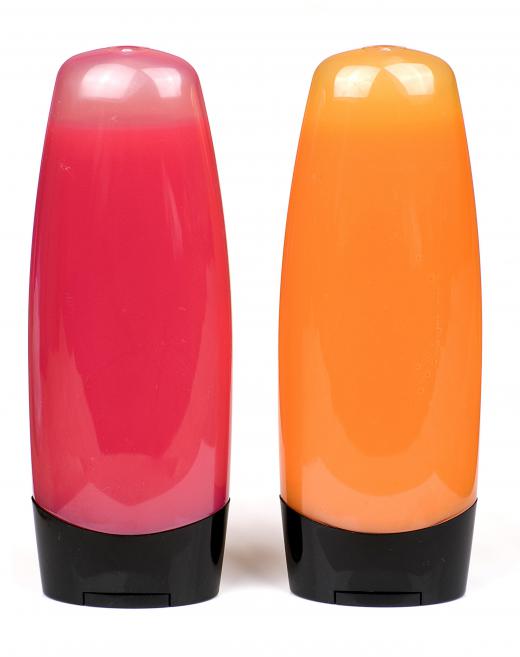 There are also specialty cleansers that are designed to address specific hygiene issues. Acne cleansers are used to help remove oil and other impurities from the pores of the skin, making it possible to reduce the appearance of acne, blackheads, and other skin problems that are the result of clogged pores. A cleansing agent of this type is usually applied after washing the face with soap and water, and is capable of capturing oil and grime that soap tends to leave behind.
Another form of facial cleaner is make-up removal products. These range from simple products like baby oil to make-up removers that are manufactured using a proprietary cleanser formula. These products are used to remove make-up from the skin, allowing the pores to breathe and complete cleansing of the face to occur. Generally, make-up removers are used before soap and water is applied to the face.
There are also cleanser products that are formulated for specific types of applications. Actors and actresses often make use of cleansers that are formulated to not only cut through make-up, but also to free the skin from any residue of spirit gum or other products used to create a specific look for a role. In like manner, mimes will use some type of cleanser that is formulated to remove the heavier make-up that is applied before a performance. Others may use cleansers that function as both a cleanser and a toner in order to achieve a more youthful appearance.
Many types of cleansing products are available at retail outlets like supermarkets and discount retail stores. Natural cleansing agents are often sold at health food and vitamin shops, while prescription cleansers are available at most pharmacies. The cost of different cleanser products will vary, based on the ingredients used in the formula. However, a less expensive cleanser is not necessarily inferior; many people find that budget cleansers work just as well as their more expensive counterparts.
AS FEATURED ON:
AS FEATURED ON:







By: Dessie

Plastic bottles of shampoo, a type of cleanser.

By: picsfive

Facial cleansers often come in liquid form.

By: Ocskay Bence

Some cleansers are specifically designed to treat acne.

By: moonrise

Facial cleansers are available for specific skin conditions.

By: lightwavemedia

Face cleansers are typically applied after washing the face.