Curl booster is a hair product, and there are many different brands, that come in either a gel or spray form. Such products promise to help reduce the frizz in curly hair, and also to help keep curls shaped and defined. Since there are a number of brands, curl booster varies in ingredients and price. The more expensive name brands can cost over $20 US Dollars (USD) for a small or medium sized bottle. Less expensive brands available at local pharmacies may work just as well according to customer reviews.
You use curl booster when your hair is wet. Though directions differ, you generally use the gel form by apply dime size amounts to clumps of curls and scrunching them up in one of your hands. Some types of booster recommend you can still blow dry your hair with a diffuser attached to your blow dryer, or just read, "style as usual."
Spray forms of curl booster are usually spritzed over the head while hair is still wet. Some formulations do say they can be spritzed on dry hair to revitalize drooping curls. More often though both gel and spray boosters work best on wet hair.
Any type of gel, styling spray, or even mousse may be adequate to the task of producing more luscious curls with less frizz. Moisturizing ingredients can help hair look sleeker and shinier, and slightly protect hair from harmful blow-drying. Curl boosters, though, could be said to be relatively light forms of these products, since they shouldn't weigh down the hair.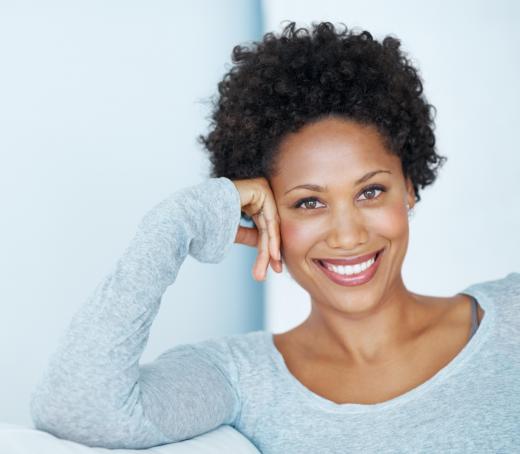 You can also use curl booster if you have slightly wavy hair, or if you set your hair to produce curls. Before setting, spritz or add this product to the hair. It may reduce hair-drying time, and result in curls that have a bit more hold. People with wavy hair that curls somewhat can use a curl booster to help create and mold more curls with their hands.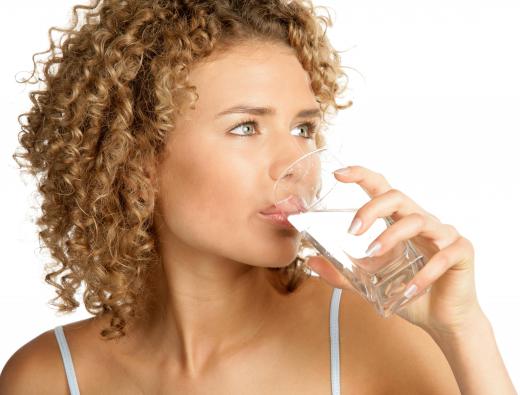 Sometimes the gel forms of the booster dry and leave the hair feeling hard or "crunchy." This feeling can be avoided if you brush or comb the product through the hair, before scrunching curls, and then if you blow dry the hair. If you place a lot of booster on your head, the hair may feel a little stiff, but this may be a small price to pay for pretty curls.
AS FEATURED ON:
AS FEATURED ON:







Man with curly hair.

Woman with curly hair.

By: studiovespa

A woman with curly hair.

By: m_dinler

Some styles of hair spray are ideal for people with curly hair.