What is a Facial Massager?
A facial massager is a device that is pressed to the face while it vibrates. The device is used, in some cases on a daily basis, as a beauty tool by men and women alike. It is typically handheld for easy movement on the face. A facial massager may be used for relaxation, to improve the look of skin, or as part of a cleaning tool.
Several facial massagers claim to do many things, and buyers purchase them for a variety of reasons. Some claim to improve the appearance of the skin by smoothing, firming, and removing dead skin, minimizing pores, and improving uneven skin tone. Others claim to reduce swelling, improve circulation, and help with headaches.
Another possible benefit of using a facial massager is that it is said to work with the pressure points on the face. It can be an accessible pampering tool that is quite easy to use. The massager can be relaxing to use at the end of a long day when a visit to a masseuse just is not possible or the price is not feasible. It does the work for the user all with the slight movement of the hand.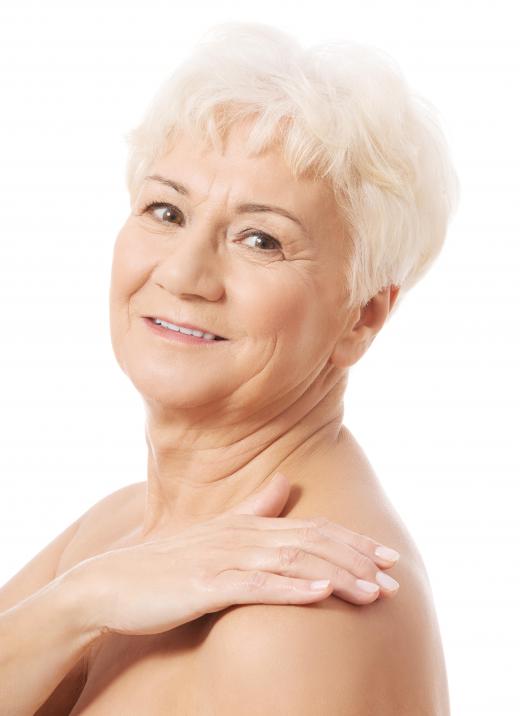 While some facial massagers have just vibration capabilities, others also have radiating heat as well. Some may say that the heat helps to stimulate the cells in the face to create better skin conditions. In some cases, a massager may be combined with a cleaning pad, which may provide deeper cleaning benefits.
Prices and sizes vary for each facial massager. There are those that come in mini form, which takes up less storage space and is better for travel, while other massagers are a bit larger. The massagers that have extra capabilities, such as heat or alternating massage heads, are usually more expensive then the simple massage versions. While some work solely on batteries, others operate using an adapter that plugs into the wall.
Before choosing a facial massager, the buyer should know what he or she wants to accomplish by using the device. The packaging and information on the device should be read carefully to understand all of its capabilities. Reading reviews may also be helpful to gauge how previous buyers feel about the product. If possible, a buyer may want to talk to a dermatologist who can steer him or her in the right direction about which facial massager is specifically best for his or her needs.
AS FEATURED ON:
AS FEATURED ON:







By: Lsantilli

A facial massager may be used to replicate the effect of a face massage.

By: Piotr Marcinski

Some facial massagers claim to improve the appearance of skin by removing dead skin and minimizing pores.

By: Igor Mojzes

Some facial massagers claim to be able to reduce swelling.

By: bsites

A facial massage may help to relieve sinus pain and pressure caused by congestion.