Facial is a very general term for skin treatments usually performed by a licensed aesthetician. As the name implies, it is skin treatment for the face, though you may be lucky and get some neck or shoulder massage (and sometimes even a foot massage) too. There are a variety of types of facials, different types of products used, and there can be some variation in length. The typical extensive facial generally lasts about an hour or even longer, and other treatments called "mini-facials" may only take about 15-30 minutes.
The basic goals of facials are the same regardless of treatment, and you can expect the following things to occur when you have one:
The skin will be thoroughly cleansed and dead skin cells will be exfoliated.
The aesthetician will likely evaluate your skin type and find treatments that will best tone and moisturizer that type.
You may have extraction of blackheads.
You will likely have a skin mask treatment. You may have some degree of facial massage with applications of various creams and moisturizers.
You might also spend some time with hot cloths or your face, and the aesthetician may devote a little time to finding the products that best work with your skin. Usually you will get quite a bit of advice from the person giving the facial on exactly what products she/he thinks are best suited to you for daily skin care, but if you already use things you like, you don't necessarily have to spend several hundred of dollars more buying all new products. Retail of these products can be a vital part of an aesthetician's business.
Many parts of a facial can be very comfortable and soothing, but some people have trouble with blackhead extraction. Poor technique can result in broken capillaries or more breakouts and the extraction itself can be painful. You can opt not to have this extraction if you prefer or if in the past it has yielded poor results.
Will your skin look absolutely terrific right after a facial? Actually it may be a little irritated and red especially if you had extraction. You shouldn't plan to have a facial within a few days of major events where you want to look your best. For instance don't get a facial the day of or the day before your wedding, class reunion or prom. Some people also have sensitive skin and may have prolonged reactions to facials or the products used during one. If you have known sensitivities or skin allergies you should discuss this with the aesthetician prior to booking an appointment.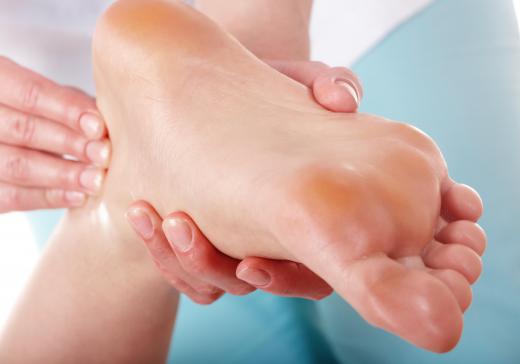 Facials can be pricey, frequently at least $60 US Dollars (USD) and often significantly more than that. You can save quite a bit of money by performing most of this skincare at home, though many aestheticians claim you should have a minimum of four facials a year. However, there are many people who swear by their own home skin treatments or by prepared treatments that can be easily purchased and improve the look and health of skin.
AS FEATURED ON:
AS FEATURED ON:







By: Picture-Factory

A facial usually includes a massage of the face.

By: bertys30

Some salons specialize in skin treatments services like facials, which may also be more costly.

By: Gennadiy Poznyakov

In some cases, a foot massage will be included with a facial.

By: gofasadi

As part of a facial package, some spas offer steam treatments designed to boost blood circulation and cleanse toxins.

By: ipag

Many stores offer spa-inspired cleansers, masks and lotions for a facial at home.