A hotel spa is a spa that is located in or on the grounds of a hotel or resort. It is quite common for upscale resorts to have spas where guests can enjoy a number of services and beauty treatments. The most common services that are offered on hotel spa menus are massages, manicures, pedicures, and facials. Depending on the facility, hotel spas may also come equipped with steam rooms and saunas for guests to enjoy between treatments.
It is common for a hotel spa to allow guests to book treatments in their rooms instead of in the spa. In fact, some hotel spas are quite small and conduct most of the services in guest rooms or suites rather than in dedicated rooms within the spa facilities. For treatments that are conducted within a hotel room, the massage therapist, esthetician, or nail technician will bring all necessary supplies to the guest's hotel room. Some hotel spas also offer hair care and have beauticians on hand who can take care of guests who need to have their hair cut, colored, or styled.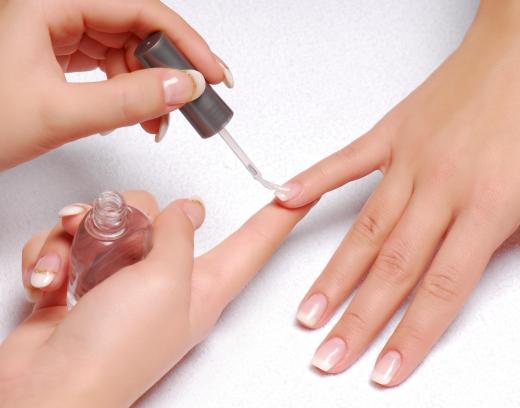 In addition to massage and care for the skin, nails, and hair, a hotel spa may also offer dental treatments. The most common dental treatments offered by spas are teeth whitening services. Another item that sometimes appears on the menus of hotel spas is a hot towel shave. This is a luxurious treatment for men involving the skin on their face being softened with warm towels, followed by a shave with a straight razor. The treatment is usually finished off with a soothing balm to calm the skin.
There are some hotels that are destinations simply because of the quality of their spas. In fact, some hotels and resorts are specifically designed to serve guests who are looking for an excellent spa experience. Many of these kinds of facilities offer packages that include the cost of lodging as well as the fees for a number of treatments. These packages can usually be tailored to fit each guest's interests and needs. Hotels and resorts such as these are likely to offer fitness classes such as yoga and Pilates as well.
There are a number of well-known hospitality chains that have spas in most of their hotels. There are also many boutique hotels that have spas. Almost every hospitality website has information about whether or not there is a hotel spa on the premises. If there is, then there should be a menu that will allow you to browse the treatments that are available.
For those looking for a luxurious and pampering experience, hotel spas are a great option. Whether you're seeking a relaxing massage, a rejuvenating facial, or a spa day package, there are plenty of options to choose from. Consider staying at one of the many best beach hotels that offer spa services if you want to spend your vacation at the beach. You can find luxurious spa packages offered at 5-star resorts or intimate spa experiences at boutique hotels. There is something for everyone.
AS FEATURED ON:
AS FEATURED ON:







By: Valua Vitaly

A woman getting a manicure at a hotel spa.

By: Kaarsten

Some hotel spas offer Botox® injections.

By: ecobo

A sauna at a hotel spa.

By: Igor Mojzes

A hotel spa offers massages.

By: Michael Flippo

Spa hotels offer a relaxing place to get away from everyday stress.

By: karelnoppe

Teeth whitening services may be offered by spas.

By: bertys30

Skin softening treatments may be applied during a manicure.

By: japolia

An esthetician performs a variety of skincare procedures.

By: Africa Studio

Warm compress and rock treatments are popular activities at hotel spas.

By: olly

Hotel spas have more modern and luxurious showering facilities.

By: luigi giordano

Hotel spas might use aromatherapy to help guests relax.