A lotion bar is a solid moisturizer. It bears resemblance to a soap bar, but it functions as a lotion. Usually made out of natural ingredients, lotion bars stay solid as long as they are kept at room temperature or lower. They're activated by body heat and can be used anywhere on the body.
Typically, lotion bars are composed of all-natural ingredients. Shea butter, beeswax, jojoba oil, vegetable oil and shortening, avocado oil, almond oil, mango butter, hemp seed oil and butter and essential oils are a few common ingredients that can be found in lotion bars. Lotion bars have a reputation for being a health-conscious choice because they are free from the potentially hazardous chemicals found in commercial lotion products, such as phthalates, parabens, formaldehyde, para-aminobenzoic acid (PABA), ethanolamines and petroleum.
Using a lotion bar is easy; those who want to moisturize their bodies simply can take the lotion bar into their hands and warm it with them. The heat emanating from their hands will melt a small portion of the bar. From there, users can rub the lotion onto the body part that needs moisturizing. Some who use lotion bars apply lotion only to their hands. Others, however, might use the bar to moisturize their feet, ankles, knees, legs, arms, elbows or any other area that has dry skin.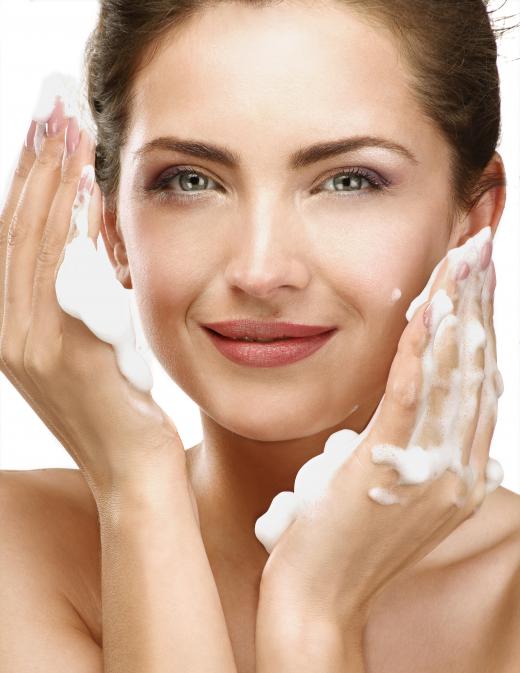 Another way to use the lotion bar is to apply the bar directly to areas in need of moisturizing. The bar can be rubbed on these areas until it heats and softens and some lotion transfers to the skin. The friction from the rubbing, combined with the heat from the user's skin, can give good results. This method is popularly used on the heels or other especially dry or tough areas that could benefit from direct application.
Users are encouraged to apply only light layers of lotion to an area. This is because, upon application, the lotion can feel as though it is greasy. Layers need to be given a few moments to absorb into the skin. After the lotion has successfully penetrated the skin, users will know whether they need to use the lotion bar for a second application.
Those who want to try a hard lotion might feel more comfortable doing so at night. Application be done right before bedtime. The benefit of applying a hard lotion before one sleeps is that the lotion has all night to penetrate the skin, and the wearer can wake up feeling soft and smooth. Certain techniques that can increase the bar's moisturizing properties also can be implemented. For example, users can apply the bar to their feet and then put on socks; the warmth provided by the socks can help the lotion penetrate the outer layers of the skin.
AS FEATURED ON:
AS FEATURED ON:







By: Giuseppe Porzani

Avocado oil is highly moisturizing.

By: ipag

Some lotion bars are sold as a complete system that also include cleanser.

By: MaxRiesgo

It may be beneficial for someone to apply hard lotion right before going to sleep at night.

By: kornienko

Lotion bars often appear as traditional bar soap.

By: Syda Productions

Typically, lotion bars are composed of all-natural ingredients.

By: micro10x

Lotion bars can aid in scrubbing facial pores.