There are many types of facials that serve the purpose of cleansing, exfoliating, toning and moisturizing the face. Facials are good for most types of skin and usually leave the recipient feeling pampered, relaxed and refreshed. This type of skin treatment can last between 15 minutes and 2 hours, with the mini facial typically lasting about 30 minutes. Many people incorporate mini facials into their regular skincare regimens because they usually serve all of the basic purposes of a facial within a convenient amount of time.
The cleansing and exfoliating portion of the mini facial usually consists of the facial technician, or esthetician, placing a warm wet towel on the recipient's face and leaving it for several minutes. The towel is removed, and exfoliating cleanser is used to clean off any residual makeup, oil and dirt. The wet towel, which has been reheated and sometimes scented with essential oils, is then placed back on the face and left until it becomes cool. This process helps to open the pores.
In a mini facial, a mask typically is applied next. Sometimes cold cucumber slices or cold, wet cotton balls are placed on the closed eyelids to reduce eye puffiness. The mask can be clay-based, fruit-based or vegetable-based, and it also might act to exfoliate the skin. It is left on the skin for several minutes or until the clay-based mud mask dries. Masks are removed with warm water.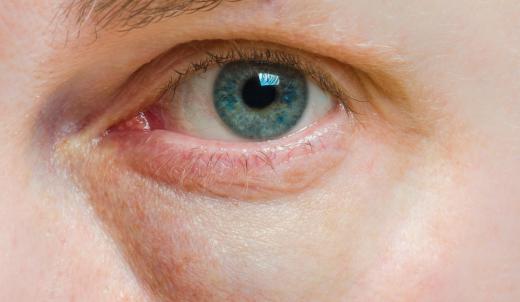 Most mini facials include a toner, which is usually in lotion or wash form and works to cleanse the skin and close the pores. It can also help to balance the pH of the skin and protect the face from bacteria after a mini facial. Many people think their skin feels tighter and firmer after a toner is applied.
Moisturizing is commonly the final process in a mini facial. A moisturizer is applied to the face and neck and works to rehydrate the skin. Many estheticians will use a moisturizer based on the recipient's skin type, such as regular, oily, dry or combination skin. This is believed to be an important step because it works to hold in the skin's moisture, protect the skin and keep it looking fresh and bright.
Some mini facials might also include a pressure point massage on the face, neck and shoulders. They usually will be done in a serene environment with low lighting and relaxing music as well. Before the mini facial, the recipient should discuss any health conditions with the esthetician to avoid the use of products that could pose a risk.
How To Do a Mini Facial at Home?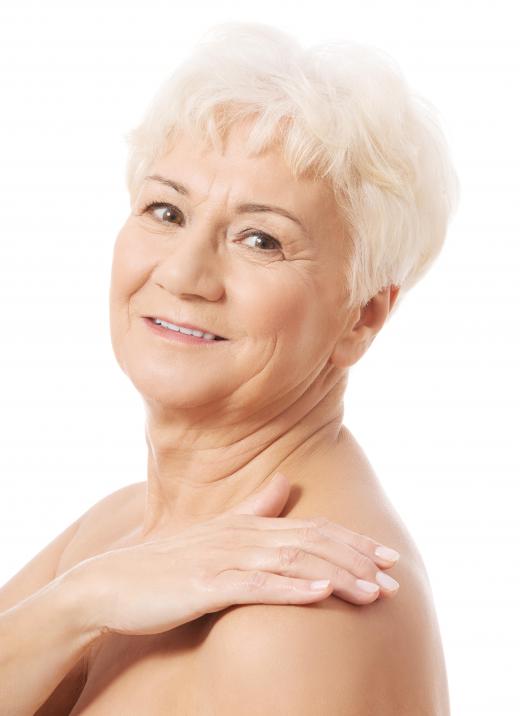 There are five steps to good skin care: cleanse, exfoliate, tone, moisturize and protect. Doing all five steps together can take as little as two minutes when you're getting ready for work in the morning. However, you can draw out the process and really pamper yourself with just the skin care products you have at home.
The first step is to cleanse your face. Use a gentle cleanser designed for your skin type. Skin can be normal, oily, dry or a combination of the other three. Cleansers for dry skin will contain moisturizing ingredients, while cleansers for oily skin will have ingredients to strip the sebum, or oil, from your face. Be careful not to take away all the sebum; your skin needs some for hydration and health. Getting rid of too much sebum can also make your skin produce more, making your face oilier.
The second step is to exfoliate your face, removing the layer of dead, dry skin cells that make your skin appear dull or even flaky. There are three types of exfoliation: chemical, physical, and tools. Chemical exfoliants include hyaluronic acid and salicylic acid. Physical exfoliants are typically creams with a gritty substance in them, such as sugar or salt. Exfoliating tools include wash rags and face brushes.
Third, tone or freshen your face. After your skin is clean and exfoliated, your pores are wide open from the warm water you've been using to rinse. A freshener or toner closes your pores again, preventing dirt or pollutants to get in and cause blackheads, whiteheads and acne. Toners also restore the pH balance of your skin.
Fourth, moisturize your face. It's common for people with oily skin to skip this step, fearing that adding moisturizer would only make their face oilier. However, consider this: if you're thirsty, would you rather drink a glass of water or a glass of vegetable oil? Oil doesn't moisturize your skin; it simply sits on top of your skin. Make sure to choose a moisturizer for your skin type.
The fifth step is to protect your face. There are two ways to do this. The first is to use sunscreen. Dermatologists recommend a sunscreen with an SPF of at least 30 for daily facial use. The second way to protect your face is to apply foundation. Foundation forms a barrier between your skin and environmental pollutants like smog, smoke and dust. When you wash your face before going to bed, all those pollutants just run down the drain instead of settling into your pores throughout the day.
Some products will combine the first two, three or four processes into one product. That can save you time when you're getting ready to go in the morning, but for a mini facial, you want to really pamper your skin. In addition to your normal skin care products, you could purchase products solely for your mini facials to make sure you're getting the most out of your living room spa experience.
How Long Does a Mini Facial Take?
A mini facial can take as little as 15 minutes or as much as two hours. It all depends on the amount of time you have available and what all products you plan to use. You need to use the products in the right order to get the best benefits from your skin.
First, remove your makeup. Cleanse and tone your skin, then gently exfoliate. Masks come after exfoliation, followed by any serums or boosters, like products that contain vitamins or nutrients for your skin. Moisturize your face, then do any eye or lip treatments, including gels to reduce under-eye puffiness or lip masks to exfoliate your lips.
For example, if you add masks to your mini facial, you'll have to factor in time to wait for them to dry. Masks can be based on charcoal, clay, mud or other substances and are used for different purposes. Some draw out impurities while others are strictly moisturizing. You can use multiple masks during the same mini facial.
What Does a Mini Facial Do?
A mini facial cleanses, exfoliates, tones, moisturizes, and protects your skin in a shorter amount of time than a full spa facial would. It can help your facial muscles relax, helping prevent wrinkles from forming. It can relax you after a stressful day at work. A mini facial reduces puffiness and sagging in your face that makes you look older.
Mini facials can be done in the privacy of your own home, with products you already know and trust. They are your way of taking time to pamper yourself because if anybody deserves pampering, it's you.
AS FEATURED ON:
AS FEATURED ON:







By: bertys30

Mini facial masks can be clay-based, fruit-based or vegetable-based.

By: roblan

A mini facial may be helpful in reducing puffiness under the eyes.

By: Africa Studio

In the last step of a mini facial, the technician applies a high-quality moisturizer to help protect the skin and keep it looking hydrated and bright.

By: Piotr Marcinski

Facials are good for most skin types and usually leave the recipient feeling pampered, relaxed and refreshed.

By: mates

Cold cucumber slices may be used to soothe the eyes during a mini facial.

By: mykeyruna

Some mini facials may include a pressure point massage of the neck, face, and shoulders.

By: gosphotodesign

Skin care techniques should be selected based on skin type, whether it's oily, normal, or dry.