A wrist blade is a knife which is designed to be worn on the wrist. Such blades are popular features in video games, and are less commonly seen as practical weapons, although some companies do manufacture wrist blades. Enthusiasts have also constructed their own, working with designs developed by others or creating a wrist blade from scratch.
A typical wrist blade is designed to fit into a housing worn on the wrist. The blade is usually retractable, concealed in the housing when it is not needed. In some cases, blade and housing are a unit mounted in a wrist strap, while in other cases, the blade is integrated directly into the strap worn on the wrist. The strap must be broad, to keep the knife stable while in use and to accommodate the housing of the blade.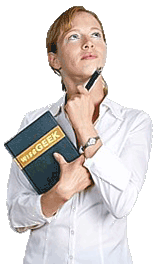 The nature of a wrist blade classifies it as a concealed weapon. As a result, in some regions, wearing such a blade may be illegal. In other regions, a concealed weapon may be legal, but there may be limitations on blade length which are designed to protect the safety of members of the public. Some enthusiasts may get around the law by wearing unsharpened or play knives instead of real knives, although this practice is not always advised, as law enforcement may not realize that the knife is not dangerous.
Learning to use a wrist blade takes skill and training. Placement of a blade on the wrist is not entirely ideal, in terms of fighting technique. Some blades worn on the wrists are intended to pop off when deployed, providing the wearer with quick access to a hand weapon. Others must be long, to extend well past the hand, and the housing needs to be carefully designed so that the wearer does not incur injury while wearing or using the knife. Housing may include a hand shield which prevents cuts when the knife is in use.
As with any type of blade, the quality of a wrist blade can vary dramatically. The metal used in the blade has a profound impact, with cheap metals being more prone to dulling and fracturing in use. The materials used in the retractable housing are also critical. Cheap materials may snag or break, rendering the knife inaccessible or leaving it in a partially extended position. The wrist strap and protective guards must also be carefully designed to allow full range of motion while providing protection to the wearer.
AS FEATURED ON:
AS FEATURED ON:







Woman holding a book