Biotin cream is a cosmetic product that is primarily made from the water-soluble nutrient vitamin B7. This product is widely available in drugstores, and the most common types are used to treat scalp rashes and to promote healthy hair growth. Some nail creams also utilize biotin in conjunction with other ingredients in order to thicken nails and to relieve extremely dry cuticles. Although biotin creams might be beneficial at relieving dry skin, they are not generally recommended by medical doctors for the treatment of vitamin B7 deficiencies.
Dry skin and hair loss are common signs of biotin deficiencies. Vitamin B7 helps to work with the body to promote healthy blood sugar, as well as normal skin and hair growth. Biotin itself is thought by alternative medical practitioners to help to relieve extremely dry skin, seborrheic dermatitis, and hair loss. Using a biotin cream is preferred by some consumers because they can apply the formula directly to the area that is in need of treatment.
The most common types of biotin creams sold in drugstores are applied to the scalp. Hair loss products might also contain proteins and amino acids to help to promote growth, but any noticeable results might not appear for several weeks. Biotin creams also come in the form of moisturizing treatments that help to soothe extremely dry scales on the scalp, including seborrheic dermatitis. Such products often contain antioxidants, such as vitamin E, as well as cocoa or shea butter. Users might consider asking a pediatrician before using biotin cream to treat cradle cap in infants.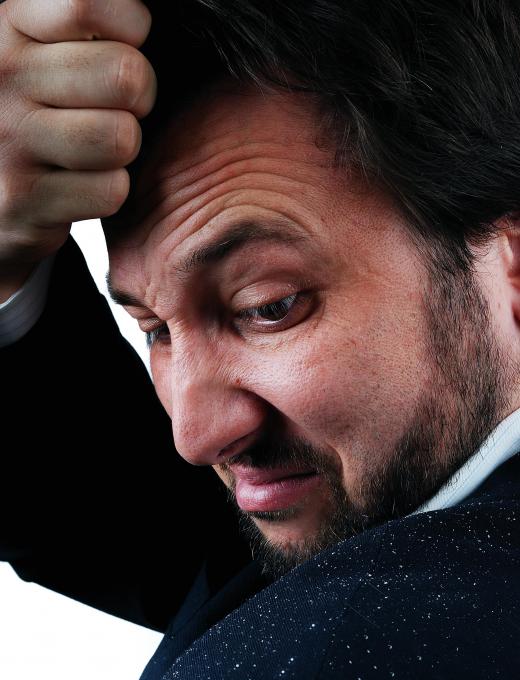 Nails and cuticles can also benefit from the use of biotin cream, and many brands infuse a variety of moisturizing ingredients within these products. It is thought that biotin can help nails to grow quicker and stronger, and the cream is used to moisturize extremely dry cuticles. Many nail salon professionals utilize vitamin B7 creams for their clients, but these products can also be purchased at either a beauty shop or a drugstore.
Vitamin B7 deficiencies are not common, but individuals who do not eat enough vegetables, eggs yolks, and fish seem to be the most prone to this condition. If a biotin deficiency is suspected in a patient, then a doctor might recommend supplements as part of a treatment plan. Patients should not utilize a combination of biotin creams and supplements without consulting with their physicians first. Antibiotics can interfere with the absorption of B vitamin supplements.
AS FEATURED ON:
AS FEATURED ON:







By: Konstantin Tavrov

Biotin cream can be used to relieve dry skin.

By: Jasmin Merdan

Biotin cream can be used to soothe a dry, scaly scalp.

By: nito

Biotin is found naturally in foods like spinach.

By: maska82

Hair loss is a common symptom of a biotin deficiency.

By: darkfreya

Biotin cream can help promote healthy hair growth.

By: ingaivanova

Biotin cream may be used to moisturize dry cuticles.

By: Picture-Factory

Biotin cream can be applied directly to the area in need of treatment.