Carrot cream is a skin care product that relies on the natural beauty benefits of carrots. Extracts from carrots are notable for their very high concentration of carotenoids, which are responsible for a broad span of benefits. Other vitamins and antioxidants are also present in carrots, making carrot cream a natural way to moisturize while fighting sun damage and signs of aging.
Moisturizing is probably the most basic function of carrot cream. These formulas are usually rich and creamy with a golden yellow hue. Beta-carotene along with vitamins E and C provide the skin with nourishment, while carrot seed oil and other natural oils hydrate the skin. Restoring moisture to skin not only promotes health, but can help make skin appear fuller, brighter, and more elastic.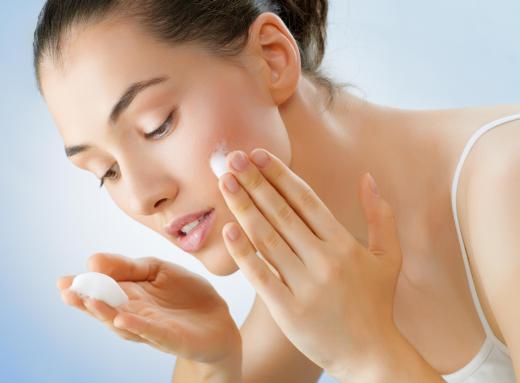 The oil pressed from carrot seeds is thought to encourage skin cell turnover, which produces effects similar to using an exfoliating product. Accumulation of dry or dead skin cells over the surface of the face can block pores and interfere with oil production, possibly leading to acne breakouts. Additionally, slow turnover of old skin cells can dull the complexion and make wrinkles more obvious. Applying a carrot cream may help increase the rate that fresh, bright skin cells appear on the surface, making the skin look younger, healthier, and more lustrous.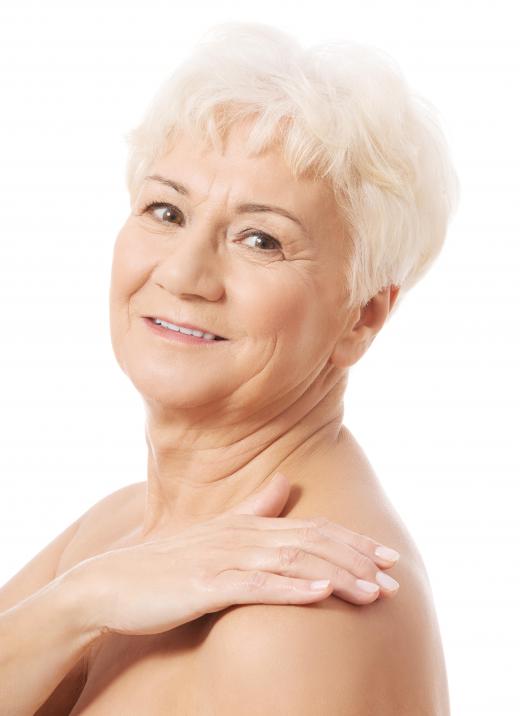 Using carrot cream can help protect skin from the ultraviolet rays in sunlight, as well as treating and reducing visible signs of preexisting sun damage. The carotenoids found in carrot cream are believed to boost immunity to ultraviolet rays, making users less susceptible to skin damage from overexposure. Protection from sun damage keeps hyperpigmentation, uneven skin tone, and wrinkles at bay to keep skin looking younger and healthier. Under no circumstances, however, should carrot cream be used alone in place of sunscreen during times of significant sun exposure.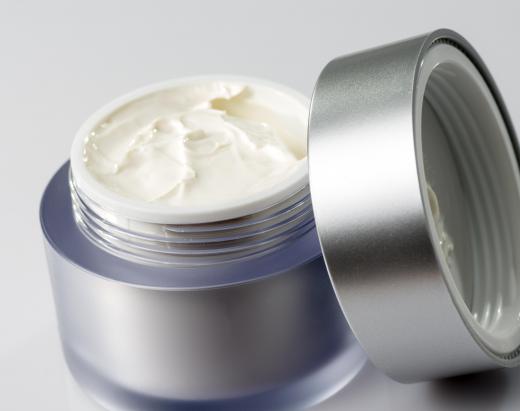 If sun damage has already occurred, hyperpigmentation, uneven skin tone, and wrinkles can be treated and perhaps reduced by using carrot cream. Carotenoids are powerful antioxidants that fight off free radicals and consequently protect skin from the damage they cause. Antioxidants such as carotenoids are also believed to reverse existing damage, which is great news for people who regret not protecting themselves from ultraviolet rays.
Common signs of aging are very similar to the signs of sun damage, and include dull complexion, discoloration and age spots, and wrinkles. Carrot cream can help reverse the signs of aging in the same way it helps reverse signs of sun damage, by employing antioxidants to defend against free radicals. Vitamin C, which is also found in carrots, is renowned for its ability to reduce or reverse signs of aging, making it a popular ingredient in anti-aging products.
AS FEATURED ON:
AS FEATURED ON:







By: Konstantin Yuganov

Carrot cream is believed to combat signs of aging.

By: Piotr Marcinski

Carrot cream can be use to help reduce wrinkles and uneven skin tone.

By: luiscarceller

Some facial creams that contain beta-carotene are made using all-natural ingredients.

By: Picture-Factory

Carrot cream can be used to moisturize the skin.

By: Liv Friis-larsen

Carrot cream is not a substitute for sunscreen during prolonged sun exposure.