What is Cosmetic Dentistry?
A person's smile has the ability to change their whole outlook on life. A winning smile is often seen as a sign of confidence. If you have unsightly, crooked or discolored teeth, your confidence level may not be at its full potential. This is where cosmetic dentistry can help.
Cosmetic dentistry is a term that covers a diverse range of dental procedures. The aim is to restore teeth to their natural beauty. Cosmetic dentistry can also be restored to correct dental problems such as an overbite or missing teeth. If you have bad teeth, this type of dentistry can enhance the way your smile looks and also enhance your confidence.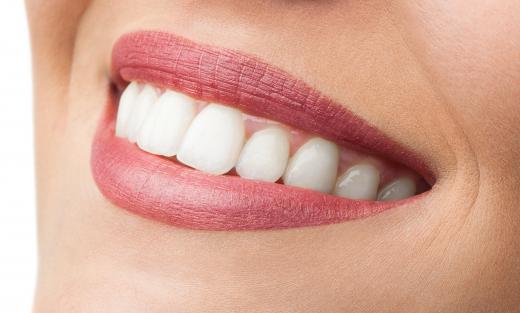 You may have already had cosmetic dentistry without realizing it. If you have had a crown or tooth-colored filling placed in your mouth, then you have had cosmetic dentistry. There are numerous dental problems that can be addressed with this type of procedure. If you didn't like your smile before, then a few simple visits to the dentist can correct an array of problems.
Over time, your teeth may have become stained naturally. Teeth whitening or bleaching can restore the teeth's natural color or make them even brighter. Many people are born with naturally dark teeth, and cosmetic dentistry can give these teeth a whiter, more natural color in just a few treatments. If your teeth are crooked or mismatched, or if they are too small or thin, these problems can also be solved by cosmetic dentistry.
Other problems covered include replacing old metal fillings with natural white fillings. If you have a "gummy" smile, in which too much of the gum appears when you smile, this too can also be corrected cosmetically. Gaps between teeth can be filled, and missing teeth can be replaced.
Some people have dental problems that are not cosmetic, but fall under the cosmetic dentistry remit. Many people are surprised to find that this type of dentistry can also help with the correct function of their teeth. The material used is incredibly strong and can last for years. Cosmetic dentists address the way you bite and chew, then correct the problems accordingly.
The length of time needed to perform cosmetic dentistry depends on the type of treatment. Preliminary work may need to be undertaken before the dentistry can take place. Each dental procedure takes a different amount of time. For example, a tooth-colored restoration can be performed in one visit, whereas the bleaching of teeth may take one or two visits.
One of the most positive aspects of cosmetic dentistry is the difference it can have on a person's attitude towards life. An enhanced smile means the person will smile more, seem friendlier and ultimately be a happier person. The psychological and emotional changes are said to be amazing. If you feel that you smile is letting you down, then cosmetic dentistry may be the answer to your problems.
AS FEATURED ON:
AS FEATURED ON:







By: karelnoppe

Over the counter teeth whitening products may help improve the appearance of stained teeth.

By: Stasique

Cosmetic dentistry restores the natural appearance of teeth, and is also used to correct problems like overbites and missing teeth.

By: khmel

Braces are used to correct problems like overbites.

By: maureen plainfield

Cosmetic dentistry may be used to correct a dental problem such as an overbite.

By: Ariwasabi

Cosmetic dentistry work can help make a person feel more confidence in their appearance.