What is Detangling Shampoo?
Detangling shampoo is a product used to wash the hair and prevent it from becoming tangled while wet. Brushing knots out of wet hair causes hair to split and break, so it is best to have hair as detangled as possible before getting out of the shower. Detangling shampoo can be a good way to prevent knots and tangles from forming, and can be helpful for people with very curly hair who can't brush their hair out in the shower without causing excessive frizz.
Detangling shampoo usually contains a small amount of conditioner, which is what helps to prevent tangles. Hair may be conditioned in addition to using detangling shampoo as well, but the small amount of conditioner in the shampoo helps keep hair from becoming tangled during the washing process. This type of shampoo exists for kids as well, in formulas designed to be gentle on the eyes.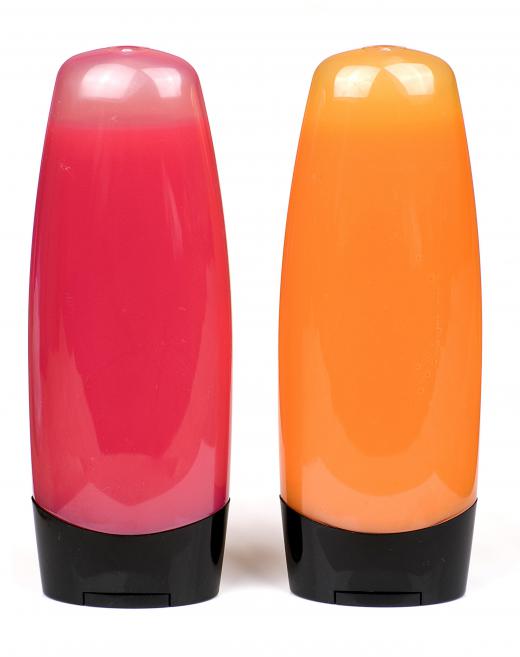 Detangling shampoo helps to smooth the hair shaft and keep hair soft and manageable. Of course, it cannot do everything, so there are some additional tips to help prevent hair from becoming tangled in the shower. First, do not flip the hair upside down to wash it. Wash hair gently, trying not to create tangles by twisting the hair up into knots. While rinsing the detangling shampoo out of the hair, gently comb the hair with the fingers to prevent knots from forming.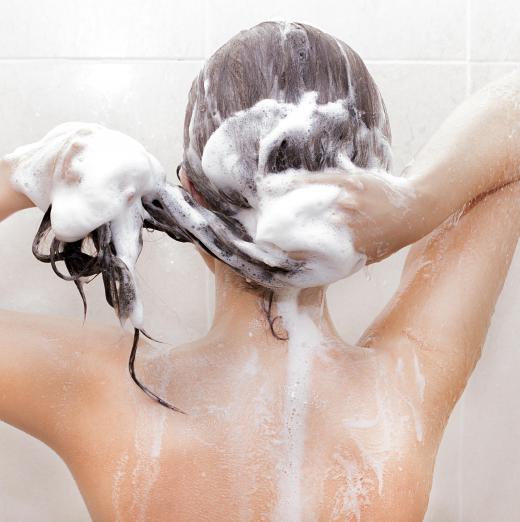 After conditioning the hair, do this again before exiting the shower. When towel drying the hair, don't rub the towel over the head, but try to gently squeeze the water out of the hair without creating knots. Applying leave-in conditioner after the shower can help to keep hair from becoming tangled as well. All of these steps, along with the use of detangling shampoo, can help to prevent knots.
If tangles do occur, remember not to use a hairbrush on wet hair. Use a wide-toothed comb to gently separate the hair and prevent it from snapping and breaking. Detangling shampoo can be found in drugstores and discount stores, and is generally the same price as any other version of shampoo. It may come in fragranced or non-fragranced versions for different preferences. It may not be necessary to use this type of shampoo every day; it is often recommended that one shampoo the hair only as often as needed to prevent it from becoming dry and frizzy.
AS FEATURED ON:
AS FEATURED ON:







By: Dessie

Plastic bottles of shampoo.

By: esp2k

Detangling shampoo detangles the hair as it cleanses.

By: Niceregionpics

A hairbrush should not be used on wet hair.

By: Syda Productions

Using a wide toothed comb to work out tangles can help minimize breakage in dry hair.