What is Hair Thermal Reconditioning?
Yuko, also known as hair thermal reconditioning, is a type of hair straightening system that was originally developed by the Japanese. Unlike some other hair straightening treatments, hair thermal reconditioning permanently straightens the hair through the use of harsh chemicals. Once the hair has been straightened using the Yuko method, it is not possible for the hair to become curly once more.
The hair thermal reconditioning method was developed by Yuko Yamashita as a way to provide girls who had curly hair with straight hair. The process relies upon various chemicals that are applied to the hair. While the exact chemicals that are used during this process are patented, and therefore secret, it is known that the Yuko method relies upon a special type of water.
The water, called "Phi-ten" water, is the only type that can be used in order to complete the Yuko system. Phi-ten is a unique type of water containing small gold bits that is developed by chemists. The gold bits inside of Phi-ten help the hair to absorb the chemicals that are added during the Yuko process. This type of water can only be purchased through specialty retailers, and it is not usually sold to the general public.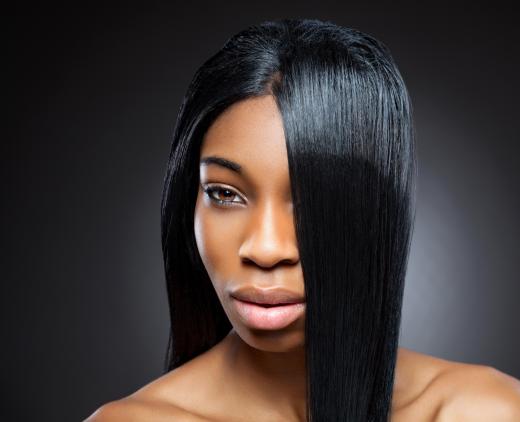 Once these chemicals have had time to penetrate the hair, the hair is then separated into numerous sections and ironed straight. After each section has been ironed, it is then washed, dried, and straightened. Hair thermal reconditioning takes approximately eight hours to complete. Yuko cannot be used on any hair that has already been chemically treated, though it is highly effective on hair that has never been treated with any kind of chemical.
While the effects of hair thermal reconditioning are permanent, any new hair that grows following the procedure will not grow in a straight manner. If a person wishes to straighten all new hair, then the entire hair thermal reconditioning method must be reapplied to new hair. In many instances, the Yuko method helps not only to straighten hair, but make it shiny.
Hair specialists who wish to offer clients this type of hair thermal reconditioning treatment must be specially trained by Yuko Yamashita or by a person who has had specialized training. Various salons throughout the world offer the Yuko hair thermal reconditioning treatment. It is advised that all people wishing to undergo this type of straightening treatment ensure that a hair specialist has been properly trained prior to booking a straightening appointment.
AS FEATURED ON:
AS FEATURED ON:







By: Ziablik

The Yuko method, also known as hair thermal reconditioning, may be used to straighten hair and make it shiny.

By: and.one

Hair thermal reconditioning permanently straightens the hair through the use of harsh chemicals.

By: indiraswork

Curly hair that is straightened using the Yuko method will remain straight indefinitely.