Ionithermie is a spa treatment that uses iontophoresis, or low-powered electrical currents, to deliver algae extracts, essential oils and other ingredients into the bodily tissues. These treatments are designed to detoxify the cells, tone the muscles, and reduce cellulite. Ionithermie also increases circulation and flushes excess fluid from the tissues. Patients can expect to lose up to eight inches per ionithermie detox treatment. Depending on the results a patient is hoping to achieve, anywhere from one to ten noninvasive treatments might be required.
Since its creation in 1978, ionithermie has gained popularity in spas and on cruise ships around the world. During treatment, a practitioner will apply a mask composed of seaweed and algae extracts, amino acids, essential oils, and other compounds to the skin. To deliver these substances into the bodily tissues, the practitioner will use a specialized hand-held device to send a low-powered electrical current into the body. This stimulates the muscles while helping the active ingredients absorb deep into the tissue.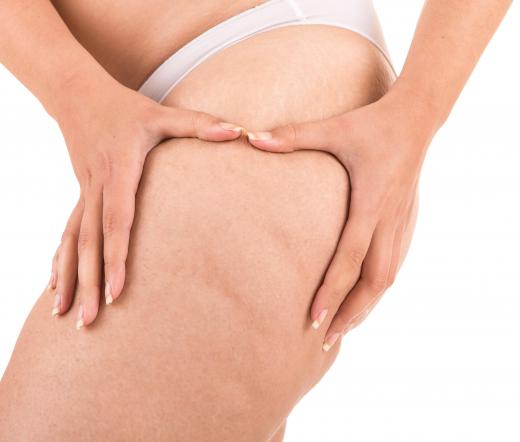 Ionithermie is used as a detoxification, slimming and cellulite reduction treatment. Studies have suggested that these treatments are effective in immediately reducing the appearance of cellulite and slimming the body. These treatments are also said to firm the skin, tone the muscles, increase circulation, and provide energy.
Many spas also claim that this cellulite treatment is able to help problem spots and contour the body. People who have certain exercise-resistance problem areas can use ionithermie to specifically target these areas. Common treatment areas include the stomach, hips, buttocks and thighs.
One of the main benefits of these treatments is that most patients notice immediate ionithermie results. Each treatment session should help patients lose anywhere from one to eight inches of body mass. While this is mainly due to fluid loss, the immediate weight loss is seen as a significant benefit. After treatment, the skin should also appear both tighter and smoother than before. Following each session, patients are typically given personalized instructions to help them maintain their results.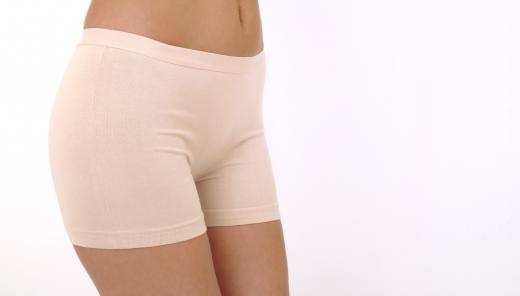 Another benefit of choosing ionithermie is that these treatments are noninvasive. During treatment, patients might feel a warm or uncomfortable sensation but should not experience pain. Immediately after treatment, patients can resume their normal activities. While some patients might experience mild redness or irritation, no healing or downtime should be required.
Depending on a patient's goals, between one to ten treatments will usually be recommended. If a patient is hoping to slightly improve the appearance of his or her skin and reduce toxins, one treatment might be enough to achieve these goals. For dramatic slimming or detoxification, ten or more treatments might be necessary. Before undergoing ionithermie treatment, patients should talk to their practitioner about the number of sessions required to achieve their desired results.
AS FEATURED ON:
AS FEATURED ON:







By: jolopes

Ionithermie treatments are used to reduce the appearance of cellulite.

By: gofasadi

Some upscale spas offer ionithermie treatments designed to improve circulation and tone muscles.

By: photo25th

Similar to ionithermie, slimming undergarments may also help reduce the appearance of cellulite and to contour the stomach, hips and thighs.

By: sashus

Ionithermie is used as a detoxification, slimming and cellulite reduction treatment.