Neem shampoo is a very versatile cleaning agent that is used as a holistic treatment for both people and pets. Its active ingredient is neem oil and it is used to treat a wide range of skin conditions, including dandruff, dry scalp, and head lice. This gentle shampoo is effective in repelling insects and can also be used to bathe pets.
Neem oil and neem leaf extract are obtained from the neem tree, which is native to India. It is seen there as a cure-all and is frequently added to dietary supplements and herbal beauty products. Every part of the neem tree is used in natural skin preparations, and neem leaf extract is a common ingredient in herbal supplements. It is taken to improve acne and other skin conditions.
Neem shampoo is applied to remove residues from hair, making it shinier and stronger. It is also used to condition and soothe irritated scalps and may even improve psoriasis. Neem shampoo may also help to combat thinning hair, premature graying, and hair loss. Though there are no harmful side effects from using this shampoo, many may find the strong, garlic-like scent of neem unpleasant enough to deter them from using it.
Head lice shampoos are known to be harsh, difficult to apply, and expensive. Neem shampoo is a cost effective, gentle anti-lice shampoo that can be quite effective when properly applied. When treating lice, the shampoo needs to be left on the hair for at least 10 minutes. It is important to use shampoo that contains neem seed extract, rather than neem leaf or bark, which are less effective. Although this shampoo may not kill lice eggs, if used daily the insects will be killed as they hatch.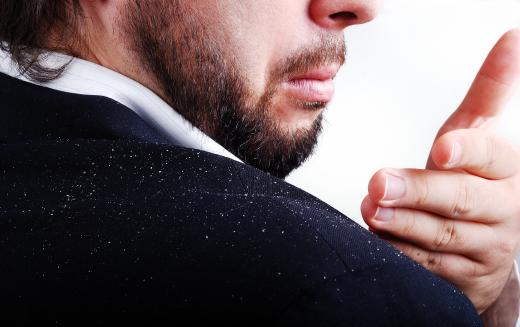 Pets also benefit when bathed regularly in neem shampoo. With regular use, it may reduce itching and scratching in dogs with sensitive skin and it also repels many different insects. Mites, biting flies, mosquitoes, and even fleas are driven away by neem oil. Neem shampoo is safe to use on puppies and kittens; it is also safe to pet and play with animals that have been treated with neem.
Though neem products are mild and safe when used externally, dietary supplements should be approached with caution. Studies have shown conflicting results, and the safety of these products is subject to debate. Generally, the neem leaf is though to be safe when taken in a capsule or brewed into tea. Neem oil should not be ingested in any form, and neem products should never be taken internally by pregnant women or children, as the long-term effects are unknown.
AS FEATURED ON:
AS FEATURED ON:







Neem shampoo can be used to wash kittens.

Puppies can be washed with neem shampoo.

By: Jasmin Merdan

Neem shampoo may be useful in treating dandruff.

By: goodluz

Neem shampoo can be used in treating a head lice infestation.

By: Unclesam

Oil derived from a neem tree is often included in hair products for lice or irritated scalps.

By: Voyagerix

Neem can be used to kill lice.

By: PHB.cz

Neem shampoo is safe to use on puppies as a lice combatant when they are too young to tolerate harsher shampoos.

By: absolutimages

Neem shampoo can be used to treat itching and scratching in dogs with sensitive skin.