What Is Papaya Whitening Soap?
Papaya whitening soap is a body cleansing material that is believed to lighten the skin mainly because of its papain contents. Papain is an enzyme present in large amounts in raw papaya and may have a skin lightening effect. It acts as an agent that counters, but does not stop, the production of melanin, a substance that makes human skin dark.
Many people, especially women, in Asia seek a lighter skin appearance. With the emergence of effective advertising campaigns on the beauty of having a fair skin, many Asian women purchase skin whitening products. One of the most purchased of these products is the papaya whitening soap, which contains natural ingredients proven to lighten the skin. Papaya is a tropical fruit that is believed to have originated from Central and North America. Other than being a natural ingredient of skin whitening products, the benefits of papaya as an antioxidant source and a digestive may be worth considering.
The papain component of papaya is able to destroy the peptide bonds in proteins. Proteins are composed of amino acids that are linked together by these peptide bonds. Several proteins, such as keratin and collagen, are present in the human skin. When a person uses a whitening soap regularly, proteins in this person's outer skin layer – called epidermis – are gradually broken down by the papain. Thus, the person will experience a shedding of skin resulting in a fairer or lighter complexion.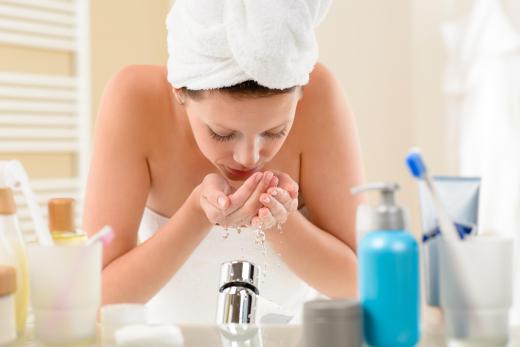 Papaya whitening soap may have other ingredients aside from papain that are responsible for its skin lightening abilities. Some well known brands of papaya whitening soap also contain kojic acid, a substance that comes from mold. Although kojic acid is deemed effective in making the skin lighter, some experts believe that it can also cause cancer. For the sake of beauty without sacrificing safety, people should exercise caution in using a papaya-based whitening soap containing whitening ingredients other than papaya.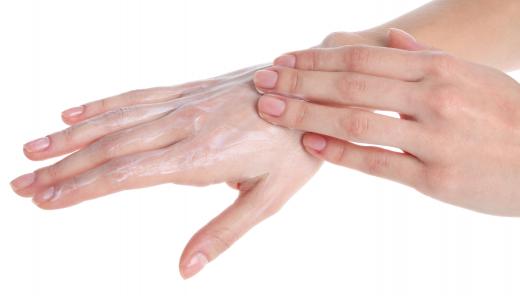 Regular and continued use of papaya soap will induce skin peeling, and it may cause a person's skin to become dry and scaly. To relieve this, the person should also apply moisturizer on his or her skin. In case an irritation occurs, the person should stop using papaya whitening soap until the irritation subsides. If irritation recurs upon using the soap again, the person should stop using it because he or she might be allergic to papain.
AS FEATURED ON:
AS FEATURED ON:







By: sassyphotos

An unripe papaya.

By: CandyBox Images

Papaya whitening soap contains an enzyme that may lighten the skin.

By: Photographee.eu

Papaya products are often used in skin-whitening treatments.

By: efired

Products made from papaya tend to be rich in essential fatty acids and anti-oxidants.

By: Laurent Hamels

Regular use of papaya soap will induce skin peeling and may cause dry, scaly skin.

By: Syda Productions

If an irritation occurs, the person should stop using papaya whitening soap until the irritation subsides.