Snail cream is a natural cosmetic that contains helix aspersa muller glycoconjugates, or snail slime. Frequently used as a treatment for skin scarring, this cream is thought to reduce inflammation, promote skin regeneration, and protect and moisturize the skin. Although many may feel squeamish at the idea of using snail slime as a beauty enhancer, this practice has a long history dating back to ancient Greece, where it was often prescribed by the physician Hippocrates.
When damaged or agitated, the snail produces a thick fluid that contains a number of surprisingly beneficial ingredients. Some of the ingredients that it secretes include glycoprotein enzymes, proteoglycans, hyaluronic acid, and antimicrobial and copper peptides. These substances are thought to work as anti-inflammatories, antioxidants, and immunomodulators, or substances said to help regulate the immune system.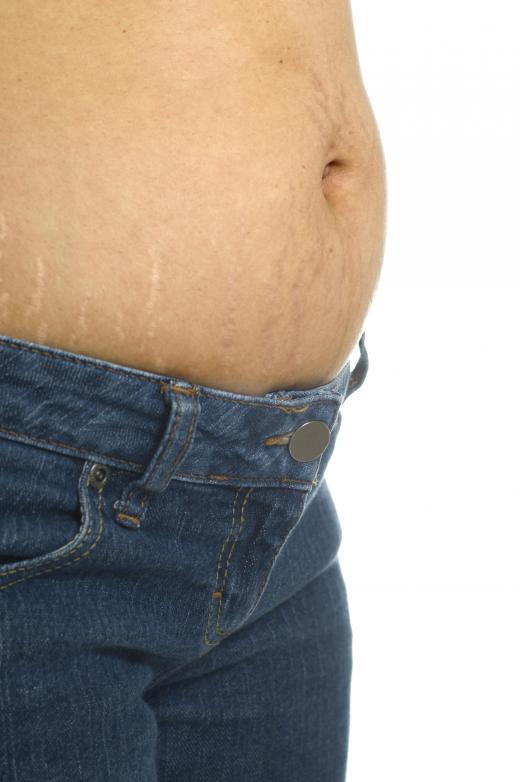 Although it may seem strange to some, snail cream is often used cosmetically, as the ingredients found in snail slime are thought to be beneficial in treating a number of skin complaints. For instance, some feel that those who suffer from scarring or stretch marks may notice a reduction in the appearance of these blemishes. Snail cream is thought to aid in dissolving dead skin cells and generating new ones.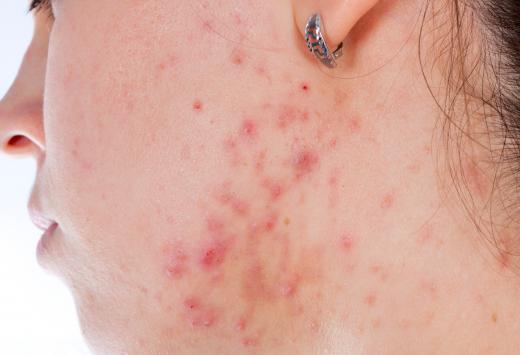 In addition to diminishing the appearance of scars, this face cream may be useful in treating acne. As well as aiding in the natural healing process of the skin, snail serum is thought to enhance the skin's ability to emit antimicrobials, which can help fight infections. Snail cream also may be useful in reversing the appearance of sun damage, because in addition to dissolving dead cells and helping the skin heal, it may also promote skin recovery after it has been exposed to harmful elements or trauma.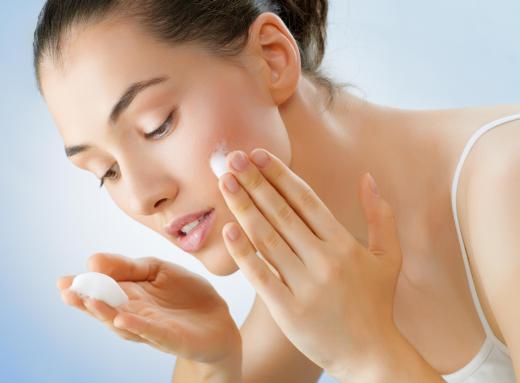 Although many people have not heard of using snail slime as a natural cosmetic, this practice has been around for ages. In ancient Greece, the father of Western medicine, Hippocrates, began making preparations of crushed snails and milk. This concoction was widely prescribed for those who suffered from red, irritated skin. Additionally, he discovered that this serum was moisturizing and could also, with long-term usage, help keep the skin clear and attractive. In modern times, snails are no longer crushed; instead, they are mildly stimulated so their secretions may be gathered.
AS FEATURED ON:
AS FEATURED ON:







By: Leo Lintang

Snail cream may help with stretch marks.

By: badmanproduction

Snail cream is thought to lessen the appearance of acne and scars.

By: Konstantin Yuganov

Snail cream is believed to speed up the process of skin regeneration.

By: Budimir Jevtic

Prescription topical ointments are typically more effective at treating acne than snail cream or other home treatments.

By: mavil

Snail cream uses snail slime.

By: luiscarceller

Face creams that contain snail slime may help improve the appearance of skin that has been damaged by the sun.

By: Picture-Factory

Snail cream can be used to protect and moisturize the skin.