What is Water Resistant Clothing?
Water resistant clothing is any type of garment that is treated with some type of finish that helps to repel water. Different from waterproof clothing, garments that are water resistant help to slow the penetration of the water through the fibers that make up the fabric, which in turn makes it much easier to remain comfortable in a wet environment for longer periods of time. Many different types of clothing are treated to be water resistant, ranging from simple all-weather jackets to hunting apparel.
Many types of water resistant clothing make use of artificial fibers that have an inherent ability to repel moisture. Two excellent examples are nylon and neoprene. Both of these materials are ideal for use in creating the outer shell of winter jackets as well as other outdoor items like camping gear. When treated with some type of polyurethane coating, they are able to hold up well during steady rain for quite some time, without causing any damage to the shell, lining, or any other section of the jacket.
Along with jacket shells, water resistant clothing also comes in more formal incarnations. An all-weather coat, ideal for wear over dress clothing, is usually constructed with a blend of water resistant fibers and possibly some natural fibers, like cotton. Coats of this type are usually designed to cover to the middle of the calf, making them idea for people who wear suits or business attire to the office or to different social gatherings. Coats of this type are often tailored to be lightweight, somewhat soft to the touch, and easy to clean. While most designs can be dry cleaned with ease, there are some that can also be spot cleaned using a clean damp cloth.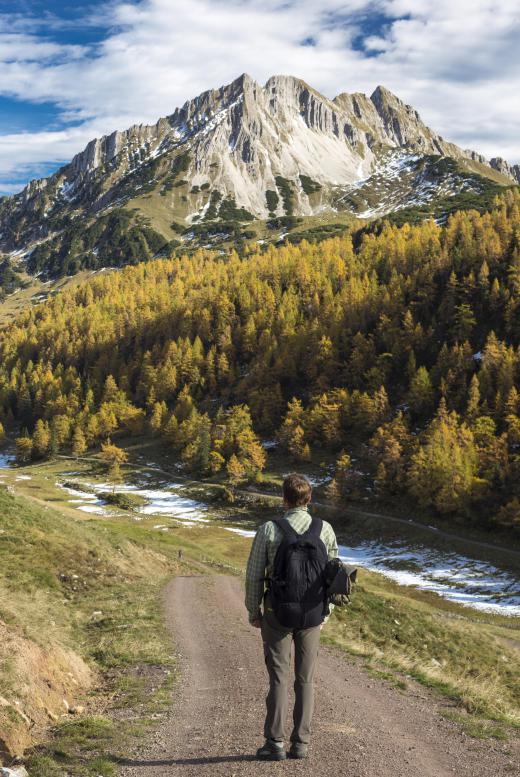 Other kinds of water resistant clothing are made for wear while participating in various types of sporting activities. Ski jackets and other types of ski apparel are often made using fabric blends that are treated to slow down the permeation of water into the garment. Hunting jackets and pants are also good examples, with the material treated to keep moisture out for the many hours spent lying in wait for various types of game.
When looking for water resistant clothing, it is important to know the difference between waterproof garments and those that are simply water resistant. Waterproof clothing is made of material that cannot be penetrated by water at all. By contrast, even the best water resistant clothing can eventually allow moisture to penetrate, if left exposed to rain or other forms of moisture long enough. Since there are several different methods of treating fabric to be water resistant, it is a good idea to check with the garment maker and determine just what type of resistance to moisture the garment can reasonably be expected to have. Keep in mind that less expensive garments are likely to use cheaper methods of treating for water resistance, and not hold up as well as more expensive items.
AS FEATURED ON:
AS FEATURED ON:







By: Maridav

Jackets may be treated to be water resistant.

By: rupbilder

Hikers should wear water resistant clothing in case of rain or snow.

By: Maridav

Winter jackets are typically water resistant and insulated.

By: Massimo

Neoprene suits are water resistant.

By: Marina Karkalicheva

Water resistant clothing is essential while participating in snow sports.